(The Verge)-As the last breezes of summer sweep through Monmouth University and trips to the beach have worn out, many students might be looking for exciting things to do in the upcoming fall weekends, or even on days off of class. Luckily for Monmouth students, not only are the fruits of the Atlantic shore at their fingertips, but the cultural and economic center of the world/universe is only about a 90 minute train ride away.
For those students looking to experience the myriad of activities and things to do in New York City, this is a good place to start. Here you will find interesting, fun, exciting things going on in the city as well as who offers student discounts, so you can experience the metropolis on a college budget.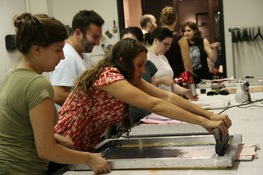 This week, if your looking to release your creative abilities in something that will be more useable than lets say, a painted vase, check out Gowanus Print Lab. As the name alludes to, the print lab is located in the Gowanus neighborhood of Brooklyn. Established in 2010, the Gowanus Print Lab focuses on offering a space where anyone can come in and learn how to print and create basically whatever their mind can come up with. If you are new to printing, the GPL offers a variety of classes. "Intro to Screen Printing" is for any beginner looking to learn the basics of screen printing. For $120 you get a 3 hour session where you both learn and create your very own print. They provide one blank t-shirt, but you are welcome to bring any items from home you are interested in printing on
If you want to start your own t-shirt mafia, then look into the T-Shirt Printing Workshop an $80, 3 hour session, where you can print as many t-shirts as you bring in and time allows for. By providing one color artwork to the studio before hand you can make sure you and your whole crew are rockin' in style when you get back to campus. This would be a great idea for sororities or fraternities looking to spice up their "lettered" wardrobes.
Not only does the Gowanus Print Lab offer a variety of other studio classes (check out gowanusprintlab.comfor a full listing of classes and times), but they also offer design classes where you can learn the compute aspect to screen printing. Think of it as the link between the art in your head and hand, to the final result on whatever you print it on. Classes range from Typography to HTML & Dreamweaver, and these are a bit pricier, but for the beginner looking to really get into creating their own prints, these classes are ideal.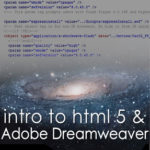 Now here is the best news of all, Director and Co-Founder, Ashley Hildreth took a moment to tell me that the GPL offers a student discount. 10% off classes, studio passes and screen printing supplies! This discount could also apply to the blank apparel they sell for you to print on, like t-shits, hoodies, and tote bags.


She also told me about a great idea for any MU students 21+. The Print Lab offers an event every other thursday in their lounge called Pints n' Prints. Hildreth explained, "The event includes live figure drawing, a demo on how to make a monoprint and offers unlimited free beer". Let me reiterate that, unlimited-free-beer. The event is from 8-10pm and is priced at a nearly unbelievable $20, $15 if you RSVP on the Gowanus Print Lab Facebook page. As if this deal couldn't be sweeter, the student discount also applies to this class as well.



The Gowanus Print Lab seems to be very enthusiastic about students coming in to participate in their classes and events making it both easy and affordable for students to come in and let their creative juices flow. And if you decide that you're interested in making this a regular thing, the GPL offers studio passes (prices below) so that you can continue making awesome and original apparel that will have heads turning all over campus and beyond.
$50/DAY
$100/WEEK
$200/MONTH
$180/MONTH for 6 MONTHS
*To find out the many amenities the studio passes include visit gowanusprintlab.com
So, if your looking to make the trip in and take advantage of the awesome activities just depart from the Long Branch Train Station on the North Jersey Coast Line to Penn Station. Once in NYC, walk to the 34 Street-Herald Square station, get onto the 6/F train  for Brooklyn. Take that all the way down the 4th Avenue and you will be within walking distance to the Gowanus Print Lab!



This is definitly one activity any Monmouth student would have fun doing, so take advantage of our relative proximity and go make some wearable artwork!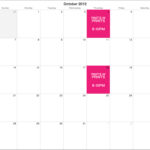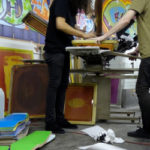 Check back next week for a new NYC day trip idea!