WEST LONG BRANCH, N.J.–"Brooklyn" doesn't have heart-pounding action. It doesn't feature explosions, car chases, gun fights, or even outstanding special effects. What this film has to offer is a lot deeper than just any film that can be churned right out of Hollywood.
Rarely are the films released nowadays able to capture true human emotion and dilemmas that we can all connect with in such a timeless way. As period pieces often go, they strive to display a sense of realism connected with the time period they are dealing with and present a fictionalized story to go along with it. However, "Brooklyn" is not a typical period piece. The feelings it evokes and the relatability to its themes and characters are the elements that make the movie stand out from the rest.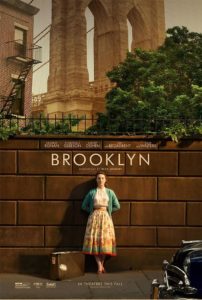 "Brooklyn" features a simple story, but this characteristic gives the film ample room to explore its characters, setting, and scenes so vividly. Eilis Lacey, an Irish native, is offered a job in the United States at a local department store and sets out to New York in hopes of finding a more fulfilling life there. The decisions she must make regarding family, friends, love, and her own identity set the story in motion, taking the audience through dramatic scenes, witty dialogue, and emotional performances. The design and composition of every scene was put together with such care by director John Crowley, creating a visually striking depiction of 1950s Ireland and New York.
The ability to construct and development strong characters comes as a challenge to many filmmakers. It doesn't help knowing that characterizations have the ability to make or break a film. However, "Brooklyn" was able to get it done right.
None of the characters can fit into one cookie-cutter mold. In fact, when watching the film, never does the audience see actors on a screen trying to fit into characters and pull off realistic representations of the time period. Instead, the audience has the ability to feel as if they are just spectators watching real events unfolding between its characters. The genuine nature of "Brooklyn" makes it seem as if the audience is traveling right beside Eilis and experiencing the story just as she does.
Saoirse Ronan gives an excellent performance that is both believable and sincere as she embodies Eilis. The Irish-American actress has already been recognized by the Golden Globes, being nominated for Best Actress in a Dramatic Role. It is also worth mentioning Emory Cohen, who plays Tony Fiorello, a boy Eilis meets at a New York dance. He is both charming and colorful in the film, making him so enjoyable to watch on-screen.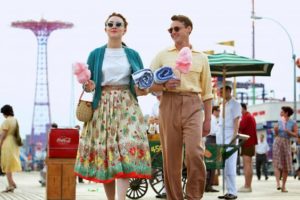 Aside from characterization, the film's cinematography is stunning. The extreme long shots of locations in New York and Ireland enable "Brooklyn" to express its themes of freedom and new beginnings, as well as establish the setting in a gorgeous way. Beautifully composed shots of beaches, vast grassy landscapes, and city views, as well interior shots of boarding houses, eateries, and shops enhance aesthetic appeal and reflect the time period. Even the lighting used in the film–with excellent usage of color, shade, and shadow–brings definition to the already-incredible landscapes.
Although defined as dramatic romance period piece, "Brooklyn" is a film that can appeal to the masses for its relatable themes, especially the difficulties and liberation of change. It is difficult to find a film in recent history that lifts up the audience's collective spirit and leaves viewers emotionally fulfilled. So many films being produced lately deal with crime, violence, and sadness. While these films are in no way inferior, it is still refreshing to see a film that, simply put, makes its audience happy.
From time to time, this type of film experience is much-needed and allows it to stand out that much more. This year, if you are looking for a pleasurable film experience with gorgeous cinematography, "Brooklyn" should be a top contender.