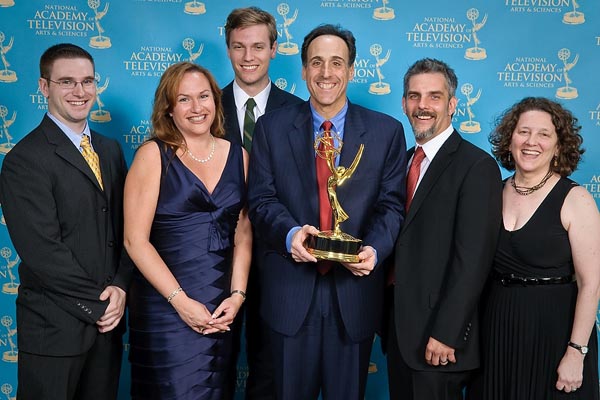 West Long Branch, N.J. (The Verge) – HBO's Vice President and Senior Producer of sports documentaries, Joe Lavine spoke to Monmouth University students earlier this month in Young Auditorium. Many of us have probably often wondered what goes into making a documentary, especially one of HBO's, which are always spectacular. Lavine expressed interest in going beyond what we already now about sports stories; instead of recapping a well known story, movement, or athlete, he spoke of HBO's desire to expose racial differences, personal achievement, and political unrest in the sporting world. Because these documentaries are so comprehensive, they take approximately 11 months to complete, as estimated by Mr. Lavine. He als0 stated HBO usually does about two to four documentaries per year. Instead of posing the known facts, he wants to find things that are not often discussed, such as finding old footage of former athletes and newspaper headlines from years past.
HBO has enjoyed great success with documentaries about Vince Lombardi, the Larry Bird and Magic Johnson rivalry, and most recently, Joe Namath. Documentaries like these are so important to us fans. Those that grew up watching some of these amazing athletes have a chance to reflect, and fans who were too young to witness these athletes in their prime get a chance to imagine what it was like. HBO also has achieved great success with their 24/7 program. First aired to cover the coming weeks before a boxing match, it was aired again to cover the weeks before this years Winter Classic between the Rangers and Flyers.
Mr. Lavine spoke much about what goes into making these wonderful films that shed light on numerous aspects of sports. He spoke of the process which involves finding old media, checking with his bosses, having the writers look over what will be featured in the documentary, and even getting the announcer's take on what needs to be said. He also answered many of the students' questions. Some regarded his personal career, some were about HBO itself, and other questions even involved HBO's future. (For those NFL fans wondering, HBO is doing its best to air another season of "Hard Knocks").
All in all, the knowledge Mr. Lavine shared with the Monmouth community was something we should be thankful for. Those who attended now have a good idea about what goes into making a sports documentary. Now that we know so much about the exquisite  sports pieces HBO puts out, we can only wonder what Joe and his team will do next.