(The Verge) – I don't know about you guys, but this weekend is almost like Christmas for me.  Almost seven months have passed since Superbowl 47 in New Orleans. But let's not dwell on that fact, lets talk about the NFL is finally back.
The best part about the NFL season starting up, is that fans can finally get down to the business of real games, instead of ESPN acting like TMZ with all of the famous players' lives. Instead of information about how Tim Tebow ran outside without a shirt or how RGIII is getting married, our eyes will be graced with live images of Peyton Manning zipping touchdown passes in the air to newly-acquired Wes Welker. Maybe the best part about the season starting up is the fact that we can actually get back to football and forget about all the other off-season nonsense.
If you couldn't tell already, I"m a huge NFL fan. Even though my heart lies with the team across the Ben Franklin Bridge over in the city of brotherly love, I"m still a huge football fan in general. That being said, I'd like to share some games I'm looking forward to watching this weekend, along with my predictions of the outcomes.
Thursday, September 5th @8:30: Baltimore Ravens @ Denver Broncos
This game kicks off the 2013 season. The first game of the year is always special. Second, it's a marquee matchup. The Ravens are the defending Super Bowl champions and the Broncos are a team determined to make a run at the title this year. It's going to be interesting to see how the Ravens will play without Ray Lewis, Paul Kruger, Ed Reed, Dannell Ellerbe, Anquan Boldin and many more. The Ravens still have Super Bowl MVP Joe Flacco under center along with stud RB Ray Rice. For the Broncos, they will have a future hall of fame candidate in Peyton Manning along with a strong quartet of wide recievers, including Demaryius Thomas, Wes Welker, Eric Decker, and Andre Caldwell. All eyes should be on this game. I predict the Broncos take this one, 34-17.
Sunday, September 8th @1:00: Cincinnati Bengals @ Chicago Bears
Why am I interested in watching this game? Simply because these are two teams that have made moves to stay away from injuries. After an injury-riddled season last year, the Bears fired coach Lovie Smith and hired former CFL coach, Mark Trestman. Lets not forget that they still have Jay Cutler, Matt Forte and Brandon Marshall. This team has the weapons to get over the hump and make a deep playoff run. On the other side, the Cincinnati Bengals are a young team with some playoff experience. With a young QB-WR tandem of Andy Dalton and A.J. Green, the Bengals have a shot this season. No longer the laughing stock of the NFL, the Bengals have transformed into a very competitive team. A.J. Green is a top 5 WR in only his 3rd year, drawing comparisons to the current best WR in the game, Calvin Johnson. Both teams are similar and everyone should be watching to see which team draws first blood. I predict the Bengals defeat the Bears, 20-14.
Sunday, September 8th @1:00: Minnesota Vikings @ Detroit Lions
Unlike the previous matchup, this game has two teams that have considerable question marks coming into this season. How will Reggie Bush mesh with Matthew Stafford and Calvin Johnson? Can the Detroit Lions act disciplined enough to have a winning season? Will Adrian Peterson receive any help this year? Can Christian Ponder be a successful NFL quarterback? All of these are questions that fans could begin to see answers to this weekend. Detroit will be interesting to watch this season. They have an amazing team on paper with players like Reggie Bush, Calvin Johnson, Ndamukong Suh, and Nick Fairely. If Detroit actually has a running game this year, then their offense becomes considerably more dynamic. The less receiving yards for Megatron the better, because it means the offense will be more balanced. Everyone knows about the Vikings and "All Day's" comeback story last year, almost breaking the NFL single season rushing record less than a year after a torn ACL. What fans don't know is how the other team will perform. Although the Lions lost Percy Harvin in the offseason, they replaced him with veteran Greg Jennings. The Vikings season will depend on how well QB Christan Ponder can play, even though Adrian Peterson should be able to carry this team on his back to six or seven wins by himself. I predict the Lions win this game, 31-20.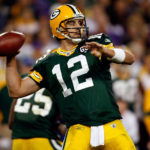 Sunday, September 8th @4:25: Green Bay Packers @ San Francisco 49ers
This is another power house match up. It's week one and we have two of the best teams in the NFC going head to head. Right off the bat, these teams will be tested. Green Bay has Aaron Rodgers, who is arguably the best QB in the NFL , while San Francisco has one of the up and coming read-option QB's in Colin Kaepernick. San Francisco also has a top flight defense, including the likes of Patrick Willis, Aldon Smith, Navarro Bowman, and Justin Smith. I bring their defense up, because it's going to be fun watching Aaron Rodgers try to beat this tough 49ers defense. This could be a playoff preview in week one. There's nothing like starting week 1 with one of your toughest games of the year, for each team. I predict the 49ers defeat the Packers, 24-20.
Sunday, September 8th @8:30: New York Giants @ Dallas Cowboys
The NFC East is getting off to quite a start this weekend. The Giants play the Cowboys, and the Eagles play the Redskins. Every team will be tested with a divisional game during week 1. It's something to watch, because no one can predict who will win the NFC East, there is no run away favorite. What team will make a statement? The Giants and the Cowboys didn't make many changes to their rosters this off-season, but both teams still have potential in this wide open division. The QB battle between Eli Manning and Tony Romo is a must watch this weekend. I'll also have my eye on Giants RB David Wilson, to see if I see any improvements have been made after his mediocre rookie season. I predict the Giants win this game, 21-7.

Monday, September 9th @6:55: Philadelphia Eagles @ Washington Redskins.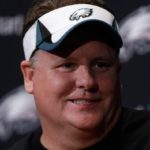 Besides being the official kickoff of Monday Night Football, this could be the game of the year. With new coach Chip Kelly under reign in Philadelphia, he has brought along his explosive offense from Oregon, that only translated to seven losses in four years at the University of Oregon. No one knows how this offense will render, but everyone will have their eyes glued to this game to find out. The Eagles offense looks explosive on paper, but the defense is pretty suspect. After winning the QB battle in training camp, QB Michael Vick is looking to prove to the Eagles and the NFL that he can still be a successful quarterback. Look for Vick to thrive in Kelly's offense, which is ran best with a QB of Vick's pedigree. While the Eagles are expected to put up a lot of points, they are expected to give up a lot too. Expect a shootout. Redskins star QB, Robert Griffin III, will be making his much anticipated return to the grass after tearing his ACL in a playoff game last season. Will RGIII look like the QB that shocked everyone last year, or just another player who had an unsuccessful return after an ACL surgery?This game will definitely give some insight. There are so many headlines for this game, it's going to be quite the show. I predict the Eagles will defeat the Redskins, 34-24.
What games are you looking forward to watching this weekend? How excited are you for the return of the NFL season? Agree/Disagree with my predictions? Let me know in the comments below!