WEST LONG BRANCH, N.J. – During this year's thirteenth annual Global Understanding Convention at Monmouth University, Professor Mihaela Moscaliuc invited visitors to sit in on her graduate Special Topics in World Literature course on April 9. The focus for the semester was "Transplanting Realities: The Struggles of Immigrants."
The students gave presentations on research about the immigrant experience based off works from Mary Antin, Jamaica Kincaid, Aleksandar Hemon and other notable immigrant authors to the U.S.
Students explored the many aspects of immigration relating to assimilation, acculturation, socio-economics, education and other factors directly affecting the individual's experience in the new homeland.
Exiled Bosnian
Aleksandar Hemon has a flair for merging stark sadness, deep struggles, soul-searching – all with cleverly nuanced humor.  The exiled Bosnian-American has written four acclaimed works of fiction. One of which was "The Lazarus Project" – a finalist for the 2008 National Book Award and National Book Critics Circle award. Hemon was also awarded a Guggenheim Fellowship in 2003 and a "genius grant" from the MacArthur Foundation in 2004.
Hemon was born in Sarajevo and during a visit to Chicago in 1992 he became an accidental permanent resident to the U.S. when he could not return home as Sarajevo came under siege due to the war.  Before the war, young Hemon was a student who admired his worldly literature professor, Nikola Koljevic. Much to Hemon's dismay, Koljevic turned out to be a warmonger standing firmly beside Radovan Karadzic who was widely perceived as the plotter of massacre killings and abuse towards Bosnian Muslims and/or other non-Serbs.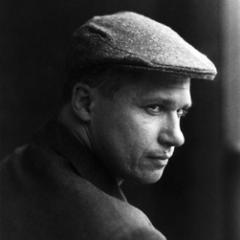 His first nonfiction book "The Book of My Lives," published in 2013, was a finalist for the National Book Critics Circle Award.  "The Book of My Lives" is a collection of essays which recount the first part of Hemon's life during pre-war times in Bosnia and the second half of his life, henceforth in Chicago.
Tragedy, survival and hope are common threads between the memoirs. In Andrew Anthony's online article from The Guardian, he describes Hemon's work as "thoughtfully humorous and profoundly sad." The Boston Globe's Richard Eder writes how, in the displacement of Hemon's life, the author makes efforts to restore the feeling of home through the "childhood meals and detailing the family preparation of borscht … when alone in Chicago he never made it: '[T]here is nothing as pathetic as solitary borscht'; its crucial ingredient is a large, hungry family.'"
"The Book of My Lives" takes the reader through this uprooted immigrant's journey finding a place to call home amid obstacles from war. It reveals other personal hardships, such as the death of Hemon's daughter from unsuccessful operations on a brain tumor.
Hemon has since established residency in Chicago and considers both Chicago and Sarajevo his home. In Eder's article Hemon stated, "I wanted from Chicago what I'd got from Sarajevo: a geography of the soul."
In "The Lazarus Project" Hemon writes, "Home is where somebody notices your absence." Hemon's writings are laced with the resounding ideals of the intimate and comforting place to call home – a place of peace and connection with one's self, one's community and one's physical environment.
Hemon explicitly and implicitly stirs up the reader's emotions and empathy through his vivid, brutally honest and witty storytelling. Dominican-American, Junot Díaz, the Pulitzer Prize winning author of "The Brief Wondrous Life of Oscar Wao," praised "The Book of My Lives" as: "Incandescent. When your eyes close, the power of Aleksandar Hemon's colossal talent remains."
Professor Moscaliuc expressed that many of her students were quite fond of Aleksandar Hemon's novel "The Lazarus Project" and chose that material for their research project. See the video of the professor's brief description of this novel, how Hemon created a hypertext version of this story (which could be viewed on his website), and a short clip of one of the student's presentation: