WEST LONG BRANCH, N.J. – During your time in college, adventure is around every corner. While being on campus can present many opportunities, there is nothing comparable to the adventures that await you if you study abroad. A semester abroad is a tangible reality for a vast majority of college students, however only a small minority actually take the plunge. If you are on the fence about committing to study abroad, here are five significant benefits that might help you make your decision.
You can travel… A lot
It is common to hear college students say, "I'll travel after graduation." But, when full-time job opportunities come around after our caps have been thrown in the air, we are not left with much free time. Studying abroad is the best chance a college student can get to see the world before adult life really begins. The hardest decision a student has to make while studying abroad is which country to visit that weekend. When else will you really have that opportunity?
Career Opportunities
As a senior in college, I'm constantly updating my resume to market myself to potential employers. Something that I get asked about quite often is my study abroad experience. Saying you went to school in a different country and sat in a classroom with people from all over the world gives you a unique learning experience that employers truly want to hear about. Studying abroad also shows future employers that you can handle challenges, new environments, and can thrive while living independently.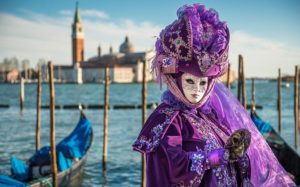 Culture Immersion
Studying abroad gives you the chance to learn about and live within a new culture. If you study abroad in countries like Spain or Italy, which the University offers, you can walk through some of the most famous museums and see infamous works of art in person. Spending a semester in a foreign country might seem intimidating at first because you might not be familiar with local cuisine, the native language, their non-verbal cues, and other aspects of the culture, but within a month you will feel like a local. Being immersed in a new culture was one of my favorite parts about studying abroad because it reminded me that there are other realities apart from my own. People were born and raised in a country and city you are calling home for four months, and being able to enter their world is a truly unique and eye-opening experience.
You're going to learn a lot about yourself
While you are traveling and learning about the new place you are in, you are also learning about yourself. Living in London, practically on my own for an entire semester, opened my eyes to passions I never knew I had – such as writing and poetry. Before going abroad I had not given much thought into writing or keeping a journal, but when I was away, I wrote an entry every day. This not only helped me foster a new talent I never knew I had, but it gave me time to practice it and really focus on improving my skills.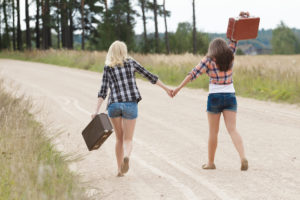 You'll make life-long friendships
The majority of students that go abroad typically go without knowing other people in their program, like I did. When you are experiencing a new environment and new culture, you will meet people from all walks of life that will impact you in ways beyond comprehension. The friends you make abroad go through the same emotions and experiences you are going through, and this common ground creates a strong and unique bond. The friends I made during my time abroad are now some of my closest friends. Although we do not all go to the same school or even live in the same state, we still set aside time to get together and keep in contact as much as possible. Often times, it is better to go abroad alone and make friends there because there is no pressure or preexisting judgments, thus making it easier to just be your true self.
So, if you are considering spending a semester abroad, I hope you see the message I'm trying to send here: do it. It's an opportunity that only college can present, so if you can, you should take advantage of it. I promise, you won't regret it.