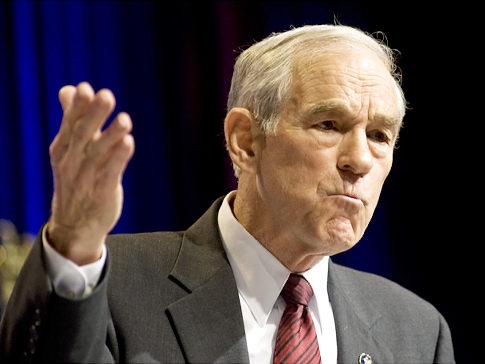 The longtime Republican candidate and libertarian Ron Paul experienced a nice boost in his campaign efforts this week as the Texas Representative won the Illinois straw poll vote with 52%. This win shows the depth and mentality of the Paul campaign and really puts the representative down as a serious GOP presidential candidate. Although he experienced impressive wins in the straw polls; which are unofficial but indicative, he still sits in the polls in single digits.
The momentum experienced by the Paul campaign cannot be cast aside, as scandals from fellow Republican candidate Herman Cain were unveiled this week. Cain, the former head of the National Restaurant Association, was placed in serious negative light as three women have come out to say that he sexually harassed them in the late nineties. One woman, Sharon Bialek, made the accusal official, making the claim in an upscale press conference. This array of bad luck for Cain's campaign has seen his poll digits fall from 66 percent approval to 57 percent in the latest Republican polls. Attempting to set the accusations aside, Cain has been committed to continuing his quest for the presidential bid, and his campaign has surprisingly seen an increase in campaign funds. Since the scandal broke out, he has earned an additional $1.6 million in campaign funds. But the negative publicity cannot keep him atop the polls for long as surely the fellow candidates will use this to their advantage.
To bolster his image with the primaries edging closer and closer, Cain publicly stated that no such harassment ever took place. So as Cain and his team of campaigners work overtime in the coming weeks to rekindle his positive attributes, they will attempt to suppress the issue and focus on different tasks, such as debating with former House Speaker Newt Gingrich and furthering the ideas of the Cain 999 Plan.
As the underdog team of Ron Paul enthusiasts attempt to use the straw poll wins to place their candidate atop the leader-board, surely the Cain issue will resurface. It's unlikely that Paul will experience dramatic upsurge in his numbers from recent events, but his name in the primaries is nothing to forget.
More and more analysts have been suggesting that Ron Paul may run as a third party independent, seeking the bid as a libertarian, populist candidate. If this were to occur, opinions have been cast suggesting that Cain may hold grip to the GOP as other candidates such as Mitt Romney, Newt Gingrich, Rick Perry and Michelle Bachman's prospects have been weak of late.
Responding to the proposal to run as an independent, Paul denied it and suggested that he will remain a Republican, although his policies don't resemble much of the common, conservative Republican ideals. He stated that if he were not able to obtain the nomination, he is unlikely to back other candidates such as Cain, etc. because their stances are so much different from his that it is unethical to give support to someone you do not agree with.
As things start to get shaky within the Republican nomination process, it is definitely a good idea to keep a keen eye on the events. As 76 year old candidates reign strong and scandals unfold against poll leaders, it is safe to say this will be a memorable election.