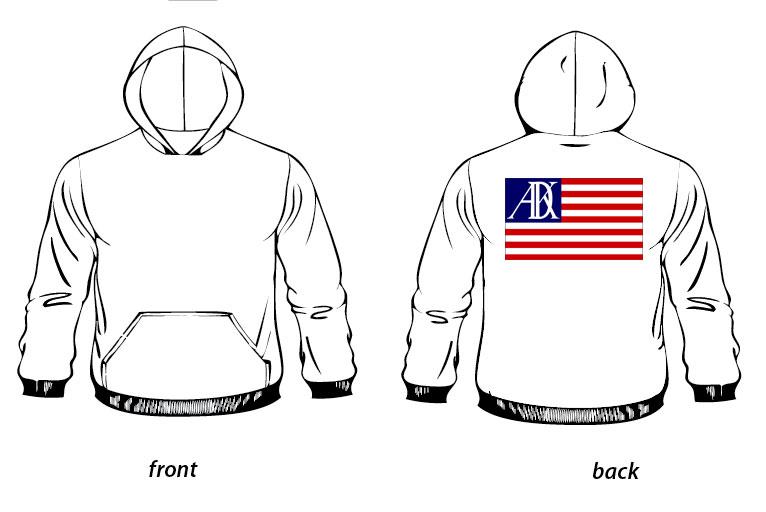 West Long Branch, NJ  (The Verge)- With a not-so-promising job market these days, many young people are getting creative and starting their own businesses. It doesn't hurt to make your own hours, work around your own schedule, and do what you love to the point where it doesn't feel like working at all. This certainly isn't something that everyone can handle, but if you are crafty enough, starting your own business could be your calling. That's what Long Branch resident, 21-year old Tom Minton decided to do after realizing his passion for clothing at a young age. Just a few years ago, he was designing custom t-shirts and selling them in between the bells in high school. Fast forward to 2012, not only is he a well-known local DJ under the name of DJ Tommy G, but he is also creating his own clothing line that he hopes will be well-represented by other DJs.
Minton's brand, "A Different Kind" is an appropriate name, as the craft of djing has become so prevalent in the past few years. It's something that's slightly off the beaten path, an underground culture that is slipping into the mainstream. There are aspiring DJs all over the world, and it seems that the only way to stand out is to be a little different and innovative. I spoke with Tommy about his aspirations for the line, and he explained, "I wanna create my own style. I wanna be different from everyone else. My goal for this clothing line is to give DJs our own brand."
Minton devised the idea for "A Different Kind" in his head, but was unsure of how to make the designs a reality. With the help of his friend Kyle Griffin, who is Photoshop-savvy, the two were able to design logos for the line. They are currently in the preliminary stages of creating logos and getting the designs printed onto T-shirts and bracelets. Ideally, this is only the beginning of something greater to come.
Although he aims for his clothing line to be unique compared to more well-known brands, he did tell me about a notable man in the fashion industry that he had a few chances to personally speak with. While working in North Jersey at a paintball field, Minton approached Marc Ecko, the founder of Marc Ecko Enterprises, who was having his birthday party there. Marc Ecko told him that he went from making t-shirts in his garage in New Jersey, to creating a household name brand. After realizing he wanted to start a clothing line, Marc Ecko took out a loan from his uncle, and worked endless hours until the brand became a success. Because of this, he is a huge fan of Ecko, and is motivated by his ability to make something out of nothing. There isn't much that is more inspiring than being able to speak with someone that chased the American Dream and was able to obtain it.
Minton understands that success takes years of hard work, but it is something he is willing to commit himself to. Luckily, he lives in an area that has a high concentration of young, well-educated people that can support his clothing line. Monmouth students could likely be among the first people sporting the line, especially since there are a number of aspiring DJs who attend the school. "A Different Kind" could possibly help these hopefuls achieve a sense of unity. However, the line isn't restricted exclusively to DJs, sort of how brands like Hurley and DC aren't solely limited to skateboarders. Minton hopes "A Different Kind" will be a brand that is relatable to all types of people who see the importance of standing out in a crowd and who have an appreciation for good music.
A brand is nothing without a little promoting, and you can catch DJ Tommy G sporting his brand while spinning at popular spots like Bamboo, Karma, Draft House, Stingers, Windansea, and The Fixx. He is also in the process of spreading his message through social media, and has already created a Facebook page for the brand. "A Different Kind" will also soon have an official website, so people can order the clothing online. And, just like Marc Ecko did years ago, Minton will be giving out tons of free shirts to get the name out. In the early stages of a business, you often spend more money than you earn, but this is a sacrifice you must take if you really want success. You have to put your whole heart into it.