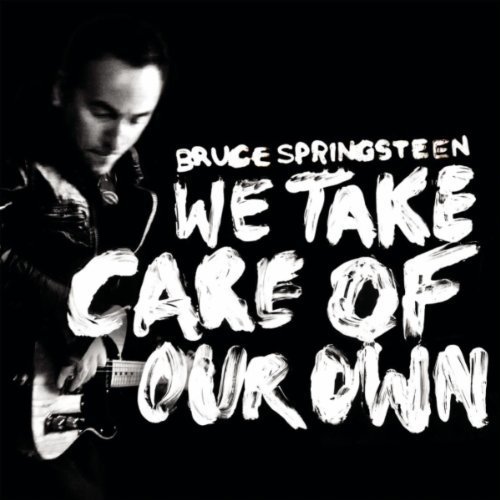 West Long Branch, NJ  (The Verge)- After months of waiting and rumors circulating, Bruce Springsteen & The E Street Band have announced their first round of the 19 US dates. The 2012 "Wrecking Ball" World Tour has been all the rage amongst the fans. Finally, the ever so popular band will be performing once again starting this spring.
Anticipation aroused when Bruce confirmed the overseas dates. The recent debut of their new single "We Take Care of Our Own" and news had Bruce fans of all ages worked up like never before. The new album will be released on March 6, just days before the tour will launch here in the United States. The tour will start in March in Atlanta and end in May in New Jersey, the legendary hometown for Bruce and the band. The upcoming tour is creating so much hype amongst the media and fans that it is hard not read or hear about it. This tour may be the last for Bruce and you can be sure Bruce fans are already well aware of it.
Tickets were released this past weekend for Atlanta, New Jersey, New York, Philadelphia, and Boston. Unfortunately, due to such high demand from fans and problems from scalpers, Ticketmaster received many complaints. Fans all over anxiously waited as the clock turned precisely at the on-sale time tickets were to be released. However, Ticketmaster was not prepared for this. Fans were furious with Ticketmaster, especially because these tickets are in such high demand. Fans spoke up from around the country venting their feelings about Ticketmaster and about the upcoming tour. In order to guarantee tickets, fans were logged on to multiple computers, iPads, iPhones, cell phones, and even waited on lines at the box offices of the venues. You can be sure the new single, "We Take Care of Our Own" represents an underlying message to these fans now. The show, or in this case, shows, must go on!
Ticketmaster has spoke out to the public and assured fans that there will be an investigation occurring shortly involving scalpers and the poor maintenance of the website. Still angered and unsatisfied with the ticket process, fans are still willing to do whatever it takes to see "The Boss" hit the stage for yet another time. More information regarding updates about the tour, ticket information, and news about Ticketmaster can be accessed at Bruce's website.