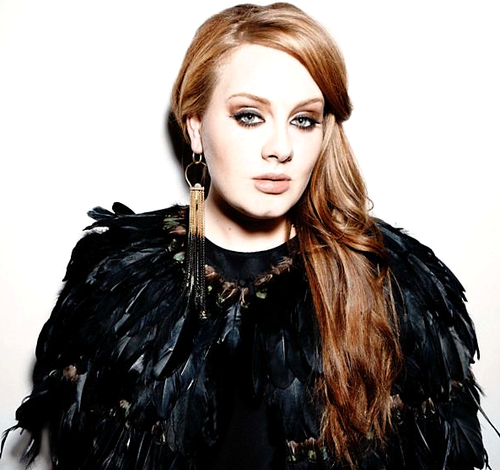 West Long Branch, NJ (The Verge)- For 21-year-old British recording artist and singer Adele, dreams are coming true. As of Wednesday, February 22, Adele's album, 21, is officially the longest running woman's album on the Billboard 200 album chart. Most likely having something to do with winning SIX awards at the Grammys (or as I like to refer to it, the Adele Show), 21 has reached its 21st week in the top spot, surpassing the late Whitney Houston's The Bodygaurd. It is also recently rumored that she may be performing at the 2012 Olympics because of her worldwide popularity.
Not only did the plus-size singer break a Billboard record, but Adele is also the first artist to go double platinum on iTunes, getting millions of downloads on hit singles such as "Someone Like You" and "Rolling in the Deep." Don't forget about her fan base at home either; she holds the record of selling more than three million copies of 21 in the UK in one year. She apologizes to them after flipping the bird to the audience at the UK Grammys when her acceptance speech for album of the year was cut short. "I was about to thank the British public for their support. They cut me off, sorry if I offended anyone but the suits offended me," making sure her fans didn't take it personally, "I got cut off during my speech and flung the middle finger. But that finger was to the suits at the Brit Awards, not to my fans."
With her success, fame, and a little bit of sassiness, it seems as if Adele is having her best year ever… or does she owe some of her recognition to another source?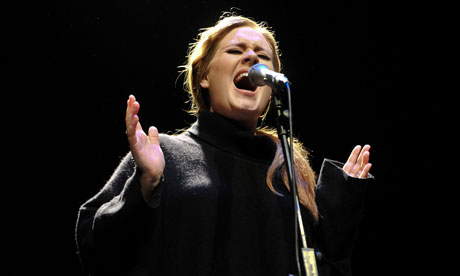 If you've ever listened to Adele's music or have read about her, you know that her entire album is inspired by her nobody ex who supposedly left her for a Burberry Model. In an interview with Vogue, Adele admits that he deserves credit for inspiring her to write 21. "But now, after some time, it only seems right that the person who so far has had the biggest impact on me – has now changed my life for f***ing ever with this album – deserves a little credit" she confesses. Although he inspired her album by dumping her, the singer has moved on to bigger and better things and says she is happy for him and his new engagement.
Through the breakups, attitude, and controversy about her weight, Adele keeps her head up for all of it and continues to inspire her fans. If a little heartbreak prevents the music industry from switching back and forth between Katy Perry and Rihanna to play some real music, Adele is OKAY with me.