West Long Branch, NJ (The Verge)- WMCX, Monmouth University's radio station, held their 12 hour music fest on Friday, February 25th in the WMCX studios.  The festival featured acoustic sessions and interviews by approximately 13 bands, as well as food from Bubbakoo's Burritos.
Nicole Vitale, general manager for WMCX, says that this festival is one of WMCX's biggest events all year. She explained that "This is important to us because it gives bands a venue to get their music on-air, and allows listeners to connect with the music we play and not just one band, but multiple bands." Vitale also noted that WMCX was reciviing constant exposure on RadioFlag, which is basically a social media website used by radio stations aross the country.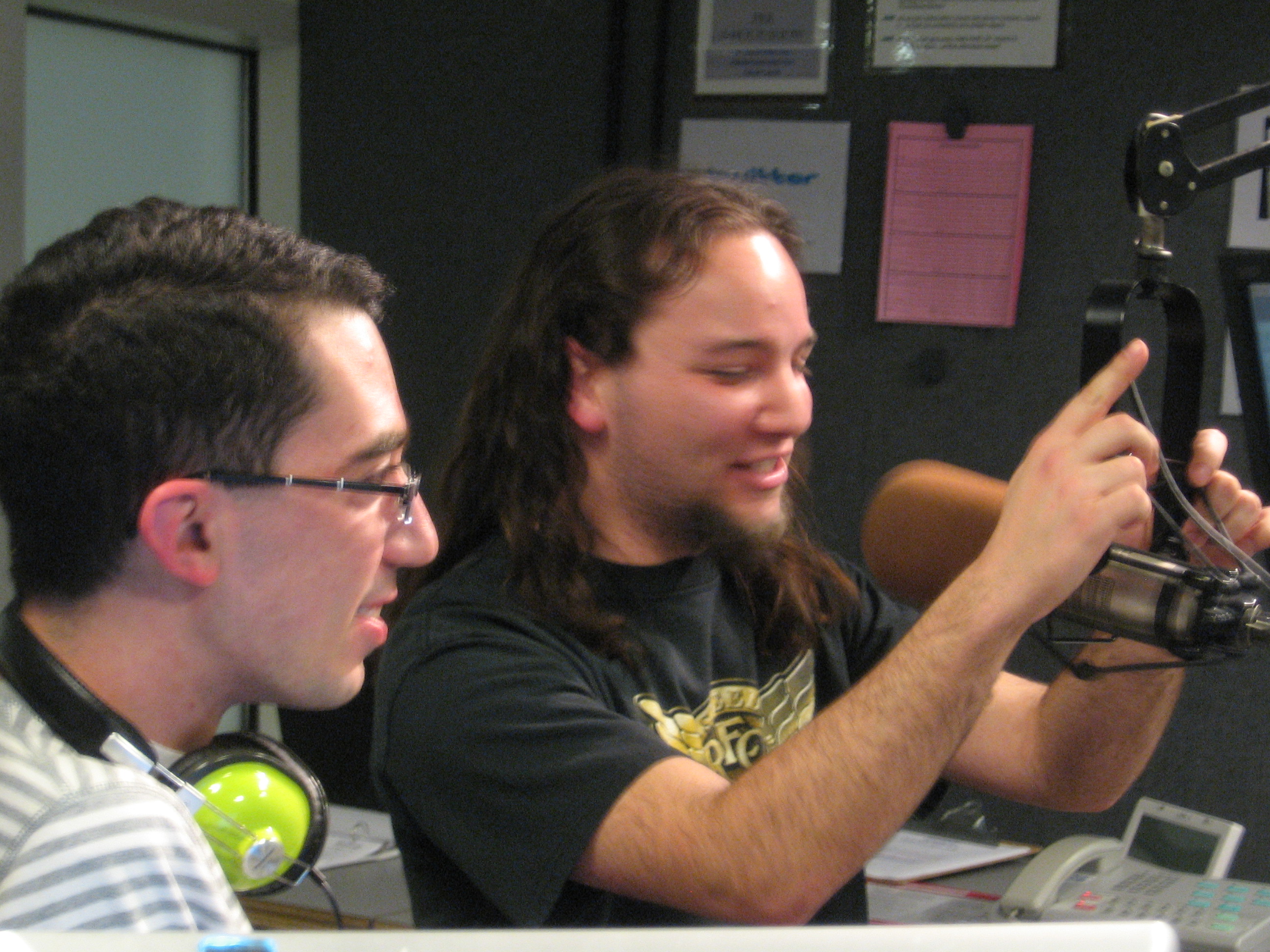 Some of the bands that performed at the 12 hour music fest had Monmouth students in the band. The Amboys bassist, Manny Castanon, is currently a junior and studying English. Hailing from Neptune, The Amboys are an indie folk band who have been together for four years. They discussed how they enjoyed college radio because of the looseness college radio station have and also the ability to have conversations with the DJ's. The Amboy's also play a benefit show every year for a different cause, and this years show will be on March 30th at the Press Room in Asbury Park.
Another band that performed live was Breathing Blue, who coincidentally did a show with The Amboys recently in Jackson Twp. The band described themselves as "five other boyfriends with quirks" and began jamming in the studio. They noted that this is how most of their music was written. Along with performing at The Bamboozle Festival for the past two years, they opened for a solo show by Jonny Craig, lead singer of Dance Gavin Dance. Breathing Blue recently did a re-dub of the Subway jingle for 95.9 The Rat. Their future plans include doing a nation wide summer tour this summer, and a free show at the Paramount in Asbury Park on March 31st.
WMCX's Program Director, Brian Morelli, asked the band questions about everything from cool places they have played, to how the van smells by the end of a tour. Along with Brian, Andy Klein also interviewed Breathing Blue and asked them some important questions, such as their origin. The WMCX 12 hour music fest had studio performances, interview, and a fun time had by all who participated.