(The Verge)- A couple of weeks ago I wrote an article highlighting the best quarterback and running back options for fantasy football Week 4. As it turns out, I nailed it. Every player that I advised you start in your league went off for at least 11 points. This surprised me considering I can barely win in my own fantasy leagues. Nonetheless, it got me thinking; Why not pick every NFL game and see how I fare with that? So without further or do, here are my picks for every NFL game in Week 5:
Cardinals vs. Rams (Thursday, 8:20)
The Cardinals are everyone's surprise team of 2012. After an impressive 4-0 start in which they have used two starting quarterbacks, their defense has been most impressive. On the other side, Sam Bradford has had an abysmal season so far and I don't see the Rams scoring enough points to win the game.
My pick: Cardinals 21-13
Ravens vs. Chiefs (Sunday, 1:00)
The Ravens' no huddle offense has been a force to be reckoned with as they are averaging 30.5 points per game. Joe Flacco has to take most of the credit. The Chiefs turned the ball over five times in the first half last week against the Chargers. Now they get to face the vicious Ravens defense. This is an easy one.
My pick: Ravens 31-17
Browns vs. Giants (Sunday, 1:00)
Coming off a disappointing loss to the Eagles last Sunday night, the Giants will come back with a fire inside against the lowly Browns. The Browns rookie quarterback Brandon Weeden has not scared anyone so far this year and should take his share of hits against the Giants fierce front four. As much as I hate the salsa dance, I expect Victor Cruz to score at least one touchdown.
My pick: Giants 24-13
Dolphins vs. Bengals (Sunday, 1:00)
Don't sleep on the Dolphins. They may have a young team, they are outstanding against the run, and could easily be sitting at 3-1 instead of 1-3 this year. They have lost two straight overtime games that could have gone either way. Quarterback Ryan Tannehill threw for over 400 yards last week and I think the Dolphins will finally squeeze one out against an overrated 3-1 Bengals team. Expect Andy Dalton to put up nice numbers, however.
My pick: Dolphins 24-23
Packers vs. Colts (Sunday, 1:00)
Aaron Rodgers looked like his old self last Sunday throwing for over 300 yards and 4 touchdowns. Now he gets to play in a dome where he owns a 115.5 quarterback rating in his career. Cedric Benson has also given them a running attack that they haven't had the last few years. Lastly, their defense (although torched by Drew Brees last week) is getting stronger and stronger. If they can put it all together, they could be the scariest team in the NFL. Colts' Andrew Luck will throw 2 interceptions in this game I predict.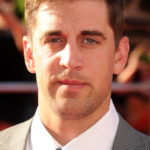 My pick: Packers 31-17
Eagles vs. Steelers (Sunday, 1:00)
I don't know how the Eagles are 3-1. They have turned the ball over 12 times in 4 games. That's 3 turnovers a game. How have they won three games? The Steelers defense is no slouch either. I expect Vick to take some hits and turn the ball over a few times, unlike Big Ben who will take better care of the ball. Steelers are tough at home. Plus James Harrison and Troy Polamalu will be back.
My pick: Steelers 23-17
Falcons vs. Redskins (Sunday, 1:00)
I'm not a huge believer in Robert Griffin III just yet. I am a big believer in Alfred Morris, however. Alfred Morris has the 5th most rushing yards in the league and is tied for the most rushing touchdowns with 4. Ever even heard of him? I expect another big game from him but I just don't trust the Redskins defense again the Falcons in the Georgia Dome.
My pick: Falcons 31-28
Seahawks vs. Panthers (Sunday, 4:05)
Cam Newton really needs to tone down his celebrations. While his team is losing, he doesn't have a problem boasting to the opposing crowd. That's extremely selfish. Expect the Seahawks to take note of that and focus on stopping Newton from scrambling. Meanwhile, the Panthers' rushing defense is atrocious. Their last two games they allowed over 100 yards rushing to Andre Brown and Michael Turner. Now they get to face Marshawn Lynch.
My pick: Seahawks 24-19
Bears vs. Jaguars (Sunday, 4:05)
The Bears defense has the most takeaways in the league. They also just picked off Tony Romo five times on Monday Night Football. Tony Romo > Blaine Gabbert. Maurice Jones Drew may have near 100 yards rushing but he is their only threat on offense, which won't be enough to outscore the Bears.
My pick: Bears 30-10
Bills vs. 49ers (Sunday, 4:25)
Fred Jackson and C.J. Spiller are back; perhaps the best running back duo in the league other than Arian Foster and Ben Tate. However, the 49ers have one of the best run defenses in recent history. Expect the 49ers to take away the Bills' running game, while Alex Smith manages the offense and doesn't turn the ball over. Frank Gore will run all over the Bills' defense who just allowed two 100-yard rushers on a "pass first" Patriots squad.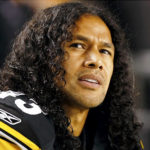 My pick: 49ers 31-20
Broncos vs. Patriots (Sunday, 4:25)
Ah, the game of the week. This one could go either way. Which Peyton Manning will show up? The one against the Falcons? Or the one last week against the Raiders? I predict under 300 yards for Peyton Manning while Tom Brady leads a last second scoring drive. Watch out for Brandon Lloyd facing his former team.
My pick: Patriots 37-34
Titans vs. Vikings (Sunday, 4:25)
The Titans will most likely be without Jake Locker, which means the Vikings should be able to get pressure on back-up Matt Hasselbeck. The Vikings also have one of the best rush defenses in the league and should be able to at least contain the explosive Chris Johnson. Chris Johnson's average yards per contact this year is less than zero yards; which means he is getting hit by opponents (on average) before he even crosses the line of scrimmage. Wow.
My pick: Vikings 20-13
Chargers vs. Saints (Sunday, 8:20)
The Saints are 0-4. Honestly, I can't see them going 0-5. That's my expert analysis right there.
My pick: Saints 34-24
Texans vs. Jets (Monday, 8:30)
If Mark Sanchez steps foot on the field, the Jets have no chance. If Tebow plays over half the game; who knows? Let's assume Sanchez plays the majority of the game. Wrong decision.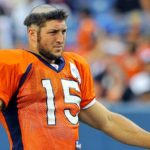 My pick: Texans 28-10
Check back Monday morning and see how I stack up compared to the experts; hopefully I can hold my own. Until next time!