(The Verge)-  Who says March Madness has to begin in March? The parody of this year's college basketball season has presented the 2013 NCAA Men's Basketball Committee with a challenging test of selecting a competitive, fair tournament field come Selection Sunday. Mike Bobinski, chairman of the NCAA Selection Committee, said in an interview with the Philadelphia Inquirer, "I think our job will be as challenging, maybe even a little bit more so than years gone by from a seeding perspective. It appears that we're going to have a lot of teams that look and feel alike. But that's OK. It's a challenge that we'll be prepared for as a committee."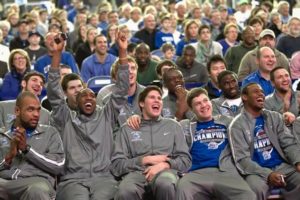 That being said, the committee has taken its share of criticism in past years when the field seemed clearer cut. Some of the biggest selection "snubs" over the past two seasons have included Colorado (2011), Virginia Tech (2011), and Drexel (2012). These programs argued to the committee that they had more respectable wins against tougher opponents than other programs who were selected for the tournament. For example, Colorado argued that they were left out of the tournament despite winning six games against the RPI Top 50 teams; while tournament selectees Clemson and UAB had zero combined wins against the Top 50.

This year there will inevitably be some tournament snubs, but it may be tough for teams to argue their cause given the fact that defining a "quality win" has been nearly impossible. At the start of February, a win over Michigan (ranked #2 at the time) was considered a huge win for anyone below them. However, after losing three of their last four games, including a blowout loss to rival Michigan State, a win against Michigan will not necessarily open the door for your program to be invited to "The Dance."

On the other end of the spectrum, so called "elite" teams such as Syracuse, Kansas, and Miami (FL) have all suffered "bad losses." A bad loss to the committee usually is defined as a loss by a ranked team against a team outside the RPI top 50. Syracuse lost to Temple (RPI 59), Kansas lost to TCU (222), and Miami lost to Indiana State (58) and Florida Gulf Coast (92). All three of these teams will most likely be one, two, or three seeds come Selection Sunday. Can we really trust the "elite" teams this year? Are College Basketball's Mid-Major teams simply getting stronger? One thing remains clear; the line between large programs such as Duke and North Carolina, and Mid-Major teams such as Butler and VCU is becoming blurrier as the days go by.




Will there be a Cinderella team this year? There are a countless amount of Mid-Major teams poised to make a deep run in this year's tournament; but it does not always play out that way. Last year was a disappointing year for Cinderella's as only one Mid Major school was able to reach the Elite 8. The parody of college basketball this year opens the door for some major upsets, surprises, and fantastic finishes; the perfect formula for anyone entering an NCAA bracket pool this year with no knowledge of basketball.

For those unfamiliar with the excitement of  March Madness, find out for yourselves.