WEST LONG BRANCH, NJ – Black Friday is notorious for its big crowds and even bigger sales, enticing budget conscious shoppers to go out and face the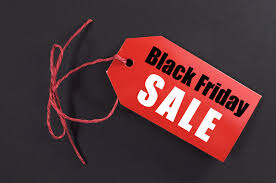 crowds in the name of savings.  However, with the advent of Black Thursday, or stores starting their holiday sales a day early, Thanksgiving is quickly being transformed from a day devoted to family and food to a day centered on savings and shopping.
The trend of Black Thursday began last year when stores such as Best Buy opened stores at 6 pm Thursday night.  This year was no different. According to BlackFriday.com, Best Buy and JCPenny were the earliest openers at 5 pm on Thursday night. At 6 pm,  Wal-Mart, Target, Kohl's, Sears, Macy's along with a multitude of other stores followed.
"As we were sitting down for dinner my niece says to my family, 'who wants to go to Best Buy and get some shopping in?' said Pamela Lockwood, Computer Teacher at Belmar Elementary. "It was upsetting to think about the shoppers keeping the workers away from their family on Thanksgiving."
"My mom would not let me go Black Friday shopping until Thanksgiving with my family was over," junior Rebecca Gaona said. "So my friend and I went shopping at midnight when Thursday was over."
Kmart's human resources told their workers this year 'If you do not come to work on thanksgiving, you will automatically be fired,' according to  Daily Finacnce on AOL. Employees were enraged after being told this, due to the fact they could not spend time with their families on the holiday, causing many employees to picket in front of the stores when they opened their doors. "I believe holidays should be spent with the family," senior, Ashley Navin said. "I feel bad for the people that have to work on Black Friday so I do not go shopping on Black Friday."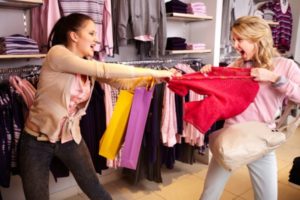 Crowds and Black Friday go hand in hand. According to CBSNews, the immense shopping done on Thursday night results in a lack of business on Black Friday morning. This can be seen in many stores where the crowds have thinned on Friday mornings. "I have never been Black Friday shopping before, but my friend talked me into it," Gaona said. "The crowds were not as bad as I was expecting." She also said that some stores had lines outside waiting for the stores to open.
"I went to the Jersey Shore Outlets to buy my family presents and I found some really good deals," Gaona said. It is always a question if you actually get a good deal on Black Friday. Gaona said that she also went to the Freehold Raceway Mall to get some other things for Christmas. "The mall had nothing special so I did not think it was worth my time, I could have been sleeping instead," said Gaona.
With Black Thursday's popularity among shoppers, it is clear that the trend towards post turkey shopping sprees is not going anywhere anytime soon, prompting the question: What is to come of Thanksgiving?  The future of the holiday rests completely in the hands of shoppers.  Is Thanksgiving a time for family, or a time for savings?  The choice is yours.