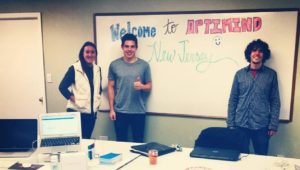 WEST LONG BRANCH, NJ– Senior MU finance student, Tim West, isn't waiting until graduation to start building his empire. West is currently the COO of Optimind, a nootropic supplement company that specializes in developing products that is designed to aid human cognitive functions.
West, 22, has been trying to find a better alternative to narcotic study drugs for over two years. West's journey to creating a safe brain enhancer began when he was only a sophomore in college and saw his fellow classmates abuse prescription drugs to help them with their schoolwork. He decided to take on this problem; he co-founded a company called Naderol. Naderol produced a 2.5-ounce beverage that claimed to give the brain energy, all while improving memory and focus.
Naderol was run entirely by West and his partner Ryan Dolan. West said, "We were in charge of everything, we raised money, we produced the actual product, we sourced all the raw materials, the bottle, the cap, the label, we found all the companies to do the fulfillment and the distribution, we worked with Amazon, we built a website, and we did all the marketing."
Naderol quickly saw success and was featured on Fox News. But the publicity quickly led to the untimely demise of Naderol when Shire Incorporated, the makers of Adderall and Vyvanse, sent Naderol a cease and desist letter. Naderol was forced to remove all information about their product from the Internet and destroy 30,000 bottles of Naderol within 14 days. West said, " They completely shut us down by sending us one packet."
The downfall of Naderol forced West to go back to square one. In March 2014, West came across the Facebook page of a nootropic company that was similar to Naderol. The company was called Alleradd and West recognized the possibility that Alleradd could one day be faced with receiving an infringement letter similar to the one that destroyed Naderol. He contacted the CEO of Alleradd, Lucas Siegal, and explained his situation and warned them of what could happen if they didn't change their name. Siegal flew West out to Bali, Indonesia to meet and immediately offered West a job to be the head of sales for Alleradd.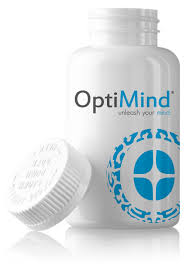 With West's help the name and was changed from Alleradd to Optimind to avoid future infringement problems. For West, Optimind is more than just a safer alternative to pharmaceuticals such as Adderall and Vyvanse, which are schedule II drugs like Methamphetamine and Cocaine.  West explained, "These pharmaceuticals are really dangerous for people who are not prescribed and I don't think students understand that. If you aren't prescribed them and you are taking them to get an edge in the classroom you are putting yourself in danger. I think that is really understated in our college culture right now. Optimind is safer because it doesn't have amphetamines, it has really healthy nutritious ingredients and that is why it is sold over the counter."
West's belief in his product goes beyond talk. Optimind offers a 100 percent money back guarantee and a free 14 day trial. A single bottle is priced at around 40 dollars, which could be a little pricey for the average college student. But West believes that the Optimind customer base reaches much farther than college campuses.
Pharmaceutical Sales Representative of University Chemists, Rachel Scerbo said, "Nootropic supplements have become extremely popular recently. For people who want some help focusing, but do not have ADD or ADHD they are great. As these over the counter supplements gain popularity, they could become a thorn in the side of big pharmaceutical companies."
With over 3,000 monthly subscribers, Optimind could very well become this thorn.