WEST LONG BRANCH, NJ – The visitor's lobby of the United Nations Headquarters in Manhattan has been housing secrets since January 21.  More specifically, this date marked the opening of Forbidden Art, a special exhibit featuring works of art covertly made by prisoners in the notorious German Auschwitz-Birkenau concentration camp in Poland during World War II.
According to an article on C & G News, the entire exhibit, weighing a whopping three tons, was brought to the headquarters by the Polish Mission of Orchard Lake Schools and the Permanent Mission of Poland to the United Nations in order to observe the 70th anniversary of the death camp's liberation by Soviet troops in 1945. It has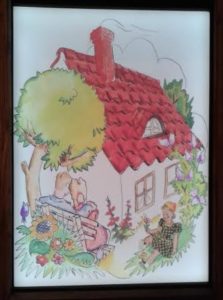 moved around frequently to be shown in different locations around the United States before finding itself within the walls of international territory in New York City.
Juxtaposed with a gallery of multimedia outlining the history of persecution in the camp presented by the Auschwitz-Birkenau State Museum, the display includes paintings, drawings, and even sculptures handcrafted by inmates away from the watchful eyes of Nazi soldiers. The description of the exhibit on the UN website explains that all of the artwork revolves around two main themes.
"The first theme lays out the reality of life in the camp: scenes depicting the functioning of the camp and portraits of prisoners," reads the description. "The second theme focuses on the types of escape created by the camp prisoners: caricatures, albums containing greetings, and fairy tales prisoners wrote for their children."
The exhibit focuses on a subject that is not often touched upon when talking about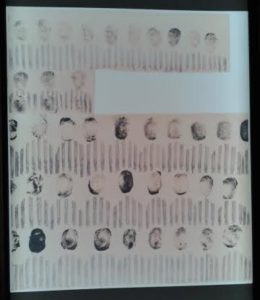 concentration camp history, but Ashley Couto, a junior mathematics major with part Polish heritage, is not surprised by the art's existence. She chalks it up to the natural human impulse to express.
"[The exhibit] shows that even in the hardest of times, people need to express themselves and it's usually in an artistic manner," said Couto. "It also gives an insight into what [the prisoners] were thinking exactly, takes you out of your own shoes and into theirs."
Couto related that she plans to go to the exhibit if she can find the time, and rightfully so. Despite the exhibit's name, the art that was once "forbidden" is now accessible to all who stop by the UN Headquarters in New York before March 10.
The Forbidden Art exhibit is just one of many in a series of events presented by the UN to commemorate the liberation of the camp in January. In addition to the art, there was a panel discussion on the failure to prevent genocide, memorial ceremony in the General Assembly, film screenings, additional exhibitions, author meet and greet, and a special briefing on the persecution of homosexuals during the Holocaust.
The descriptions and dates of these have been posted by The Holocaust and The United Nations Outreach Programme. Additional information about coming to the visitor center and booking tickets for guided tours can be found here on the UN website.