WEST LONG BRANCH, NJ- Today, when looking for a job, it's more about who you know than what you know.  Anyone who has searched for an internship or applied for post-graduation jobs has learned this lesson the hard way.  As we rapidly approach the end of the semester, and our seniors enter the 'real world', it is important to emphasize the importance of networking in the professional realm.
"Being in a world where networking is mostly done through social media, it's tough to say if the art of networking is dying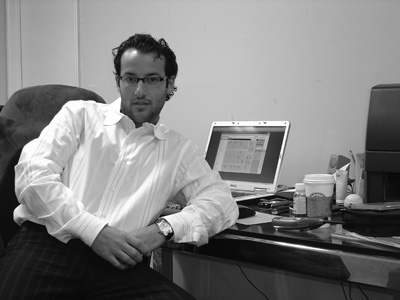 because of it", Said Brian Esposito, a successful business owner, CEO of the beauty supply chain Ave You as well as the founder and owner of two-esteemed Apple applications geared to help businesses grow and succeed.
Esposito is a self-made entrepreneur who started his company at age eighteen from the ground up. Now he is in his thirties and believes he has learned a thing or two when it comes to mastering the art of networking. Esposito feels that networking when he first started his career to where he is now has completely changed. He has learned that the most important part of networking is to never burn any bridges. "When you're meeting new people and new clients, you should always represent yourself in a professional manner," said Esposito.
Esposito emphasized the importance of maintaining relationships when networking. His own experiences have taught him that we meet people for a reason, and even if that person doesn't have the right opportunity for you at the moment, they may have the perfect position for you in the future; it's not always instantaneous and it is important to keep that communication open.
Esposito expressed that the greatest advice he can give on becoming a better networker is to always push yourself. He believes that there are a lot of obstacles out there and with the right framework and mind set you could be the best networker. With that, he says the best circumstance is when you're young and single, because a lot of these things are after hours and on weekends and usually some traveling is involved. It helps your business immensely, but it also limits your personal life. To be an outstanding networker, Esposito believes that you have to have excellent time management.
In terms of networking functions, Esposito laughed and said no matter what, in his experience, they're all bad. "At these events when I pass out business cards, people are worried about right here and right now, trying to milk the cow for all it has," said Esposito. He believes that the best way to go into these events, if you go at all, is to see how you can benefit the other persons as well how they can benefit you. "There are still worlds outside of people just communicating and how can those two separate worlds come together, to me that's networking," said Esposito.
He believes that it does not benefit him to attend networking events; he even went so far as to compare it to vulchers flying around seeing what they can pick and get. When asked how many networking events he attends per year, Esposito responded, "Goose eggs." He expressed that four years ago he would have attended maybe four where they were industry specific. For him personally, these events are not beneficial. He also expressed that a lot of it is up to where you're at in your own, personal career.
Esposito has a strong business presence and loves being a leader, but he doesn't love what having that power does to a person. While he enjoys leading, he prefers a group atmosphere. "In everything I do and am involved with, I am usually majority owner of or one-hundred percent owner of but I don't look at it that way", said Esposito. "I call everything our project, our team because the better we do together, the better everyone else does. In my situation I'm always the last to eat but nobody knows that."
In regard to whether social media has helped or hindered networking, Esposito is on the fence. Networking, in his opinion, has changed dramatically due to great services like LinkedIn, Facebook but it has also taken the social element out of it. He feels that people can be great networkers in a digital space but put those same networkers in a room full of people and they fail because they don't have that one-on-one, face-to-face experience.  "The overall advancement in social media has made it worse," said Esposito. "There's no one on one connections anymore, as far as what and who is coming into the new workforce." Esposito is both nervous and excited to see how much farther social media can go.
Networking is an essential in today's professional world, particularly for emerging professionals.  Esposito has tapped into that resource, and it is important for those currently seeking employment do the same.