WEST LONG BRANCH, N.J.–Games come out at an extraordinary rate; at any time of year, there is always an upcoming release of a major title to look forward to. The fall months, however, are primarily known for having multiple big-name releases annually, with classics such as "The Elder Scrolls V: Skryim," "Borderlands 2," and most of the "Halo" series releasing within the September to November block. With such a popular time for game releases, let's take a look at the best of what came out in fall 2015, in no particular order.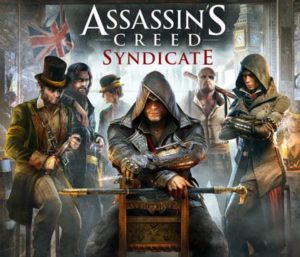 Assassin's Creed: Syndicate
The "Assassin's Creed" series is both long- and well-loved, and the latest installment fortunately innovates new themes of the series while still being true to the spirit of past releases. "Syndicate" introduces two unique features: 2 playable protagonists in the form of twins Jacob and Evie Frye, as well as the grappling hook, which makes getting around Victorian-era London a lot easier.
Thanks to building upon old staples of the franchise as well as incorporating new features that have never been seen in an "Assassin's Creed" game before, "Syndicate" is a triumphant entry in the series and cannot be missed for fans of the cloak and hidden blade.
Halo 5: Guardians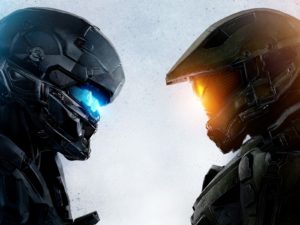 With "Halo" being one of the premier sci-fi game series today, it is interesting to see developer 343 Industries really take the reigns of the franchise for their own, especially after previous creator Bungie split from Microsoft and the "Halo" series in 2010.
As 343 Industries' second "Halo" game, "Halo 5" focuses on team combat and dual-perspective storytelling, as opposed to the more basic use of series mechanics in the previous game. Overall, it is a great entry into the franchise and cannot be missed, especially for die-hard gamers who have been following the series from the beginning.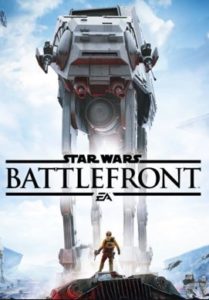 Star Wars: Battlefront
Just in time for "Episode VII," "Star Wars: Battlefront" is a reboot of the classic series but with an all-new look and style. It is great to immerse yourself in the iconic world, fighting off stormtroopers or flying a TIE fighter above enemy troops.
It is a little light on gameplay, as it is just an average shooter with a "Star Wars" skin, but it makes the list for sheer use of atmosphere and presence in a game. After all, very few things can set a mood like "Star Wars."




Tales of Zestiria
This series has been around for a while, so it can be a little intimidating to get into it, as it certainly was for me. Though not as heavily-advertised as the rest of the games on this list–Japanese role-playing games are a bit of a niche market, go figure–"Zestiria" was a pleasant surprise as a gorgeous and genuinely fun RPG.
Being able to play with friends is a welcome bonus; too few games these days allow you to cooperate with friends crowded on a couch together. If you are up for a sweeping fantasy story, you cannot go wrong with "Tales of Zestiria."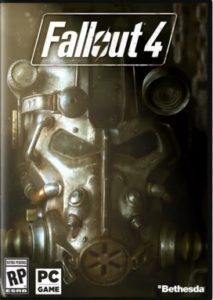 Fallout 4
Arguably the most anticipated and hyped game during this half of 2015, "Fallout 4" was Bethesda's first true return to form since "Skyrim" in 2011. A sprawling adventure into its post-apocalyptic world, the game is not one to be missed. Filled with things to do, customize, and encounter, "Fallout 4" proudly stands tall–among a few notable bugs–as an essential gaming experience that everyone should undertake.
And so we have it, five of my personal choices for games not to be missed this season. Agree? Disagree? Feel free to share this article or comment below with your own top picks for the fall. Keep checking back for what's to come this holiday season and in 2016.