WEST LONG BRANCH, N.J. – College is an ideal time to get some serious traveling done, since semester breaks provide the perfect time frame for trips galore. While time may be plentiful, money often is not. But, with the right budgeting and prioritizing, it is still totally possible to take advantage of travel opportunities, in college and beyond.
First things first: get your priorities straight. Going out on the weekends or spending money on fast food is easy, and admittedly, an essential part of the college experience. However, when you start strategically saving, and maybe opting out of going to bars or spending extra cash on takeout, you'll be surprised at how quickly your piggy bank fills up. So start packing your lunch, and making plans for at-home movie nights on the weekends.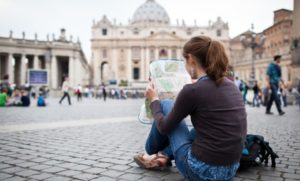 Next, you must do your research. Spending what seems like hours on booking sites like Expedia, United Vacations, or the endless others will be well worth it when you find yourself lounging on a beach chair in Hawaii during Spring break at a five-star resort you booked for less than half the price. Maybe that sounds far-fetched, but if you start browsing booking sites, you'll see it is possible. Remember to turn off cookies while researching, or even use a private/"incognito" tab, so your web browser won't keep track of your searches and travel companies won't hike up their prices.
After you've compiled your research, it is time to make a plan. Figure out what you would like to do before you get to your destination, so you can create an accurate budget. Even if you're well prepared for a trip, sometimes things don't go as planned, and sometimes you change your mind. Figure out how much money you will need to do the things you're sure you want to do, and leave some money aside for emergencies or last minute excursions. This will save you a lot of stress on the road in the event of an unexpected bump in your path.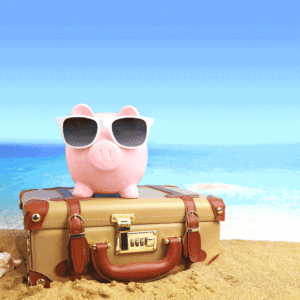 Lastly, instead of sticking to the norm, get inspired and go new places. Pinterest has endless charts, lists, and links to sites that have suggestions of where in the world to go and what to do when you get there. During every trip I went on this year, I referenced Pinterest to see what other travelers say are must-dos, and I even found some tips on what definitely not to do. There are also tons of travel blogs floating around on the web, such as The Bucket List Family, that give the inside scoop on the realities of life abroad.
Traveling brings amazing experiences and unforgettable memories; but, if you don't plan ahead, save your cash, and do your research, you might encounter mishaps that will spoil your vacation. With Spring break just around the corner, now is the time to start considering where you want to spend it, and how you're going to finance it.