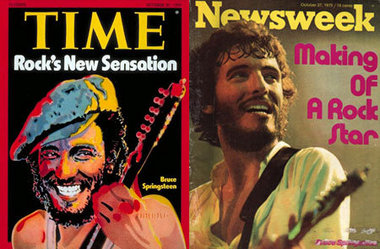 Bruce Springsteen fans surrounding Monmouth University now have an opportunity to get a closer to the life and works of "The Boss," thanks to the relocation of Springsteen's large memorabilia collection.
The collection was recently moved from The Asbury Park Library to a site on campus due to storage issues in Asbury.  The massive collection, dating back to 1949, contains over 14,000 books, tourbooks, newspaper clippings, magazines, concert programs, and other historic memorabilia. It is certainly something a true Bruce fan would want to see.
Springsteen fans have to make an appointment in order to gain access to the collection due to the importance of preserving each piece of memorabilia.  After an appointment is made, it is recommended that the researcher view the Springsteen Collection site and complete a Researcher Registration Form, which allows the staff to retrieve the documents ahead of time. Check out the Springsteen Collection site to see which documents are available to view.
Christine Persichette, a reporter for My9, highlighted some of the rare and interesting things one can view in the collection, including "photos of the boss when he wasn't even old enough to work. His days spent at Freehold High School and a glimpse at his budding creativity in a poem he wrote while a student at Ocean County College." The rest of this article can be read here.
The Bruce Springsteen Special Collection is available to view by appointment only, Monday to Friday, 9 a.m. to 5 p.m. To make an appointment, call Eileen Chapman at 732-571-3512.