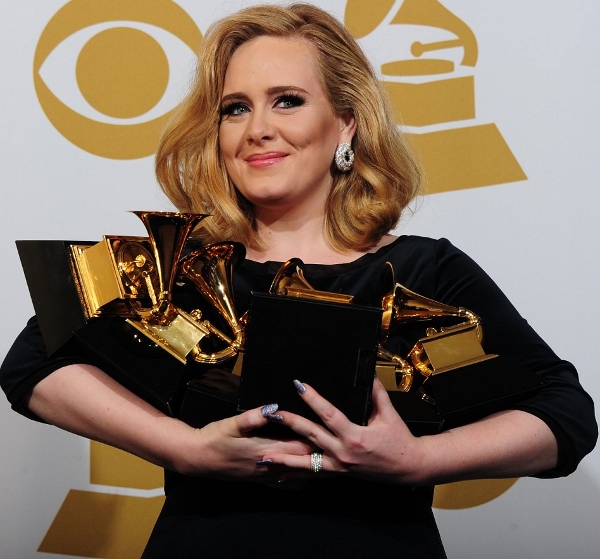 West Long Branch, NJ  (The Verge)- The 2012 Grammy awards brought multiple surprises, as well as multiple awards for a couple of artists. Along with tributes for Whitney Houston, this year's Grammy's featured multiple performances from bands and singers such as Lady Gaga, Coldplay, and Rihanna.
The Grammy's two biggest winners were Adele and the Foo Fighters. Adele's single "Rolling In The Deep" won awards for Record of the Year, Song of the Year, and Best Short Form music video. "Someone Like You" won Best Pop Solo Performance. Along with these awards, her album "21" won an award for Album of the Year.
Dave Grohl and the Foo Fighters also came home with a significant number of trophies. They won the Best Rock Performance and Best Rock Song awards for their song "Walk." In addition, "White Limo" landed them an award for Best Hard Rock and Metal Performance, "Wasting Light" earned the Best Rock Album, and Best Long Form Music Video for "Foo Fighters: Back and Forth."
Other notable winners include: Skrillex, Bon Iver, Rihanna, and Cee Lo Green. Part of the night included tributes to Whitney Houston, who passed away the day before on February 11th. Overall, The Grammy's featured many surprises and shocked many critics.
Jennifer Hudson does a rendition of one of Whitney's most popular songs, "I Will Always Love You" (Video courtesy of CBS).