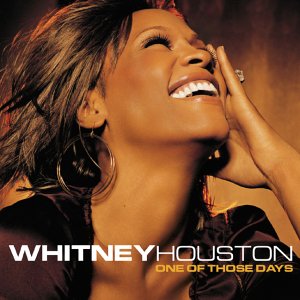 West Long Branch, NJ  (The Verge)- The world was shocked when they heard the news this past Saturday, singing legend Whitney Houston, 48 had died.
Her lifeless body was found in the bathtub of her Beverly Hilton Hotel room on Saturday, February 11th.
Bottles of Xanex, Lorazepam, Valium and a sleeping medication were found in the singer's hotel room, according to a report from the UK daily mail.
The cause of death is still being investigated. However, it is known that Houston was drinking alcohol and taking prescription pills during the time of death. Drowning has also been ruled out as a cause of death.
Houston was set to attend the pre-grammy party hosted by Clive Davis. Ex-husband, Bobby Brown was in Nashville for a performance with his band, "New Edition", when he heard of Houston's death. He continued on with his show screaming out, "I love you Whitney" on stage.
The singer's daughter, Bobbi Kristina has been hospitalized twice since her mother's passing. She was treated for severe anxiety.
A former boyfriend of the late star, Ray-J was seen leaving the Beverly Hilton Hotel that night distraught with his hands covering his face. He told reporters that he had received several missed calls from Houston stating, "We all gotta live with that."
Houston's funeral is planned for this Saturday, February 18th at the New Hope Baptist Church in Newark N.J. Oprah, her Bodyguard costar Kevin Costner and many other celebrities are expected to be in attendance.
The funeral is going to be televised and online so that all of her fans can pay their respects. Arethra Franklin, Houston's godmother is set to sing at the funeral.
Mariah Carey expressed her pain saying, "Heartbroken and in tears over the shocking death of my friend, the incomparable Ms. Whitney Houston. "My heartfelt condolences to Whitney's family and to all her millions of fans throughout the world. She will never be forgotten as one of the greatest voices to ever grace the earth."
The Grammy's this past Sunday, February 12th, had paid several tributes to Whitney. Jennifer Hudson sang Houston's famous track "I will Always Love you." Rihanna gave the late singer a shout out during her performance and many other stars offered their condolences.
Houston had won 2 Emmys, 30 Billboard Music Awards, 22 American Music Awards, sold over 170 million albums worldwide and her 1985 album, "Whitney" was the first album to ever debut at No. 1 on the Billboard Charts (UK Daily Mail).
Whitney Houston will be forever remembered as one of the world's most talented singers and will be deeply missed.