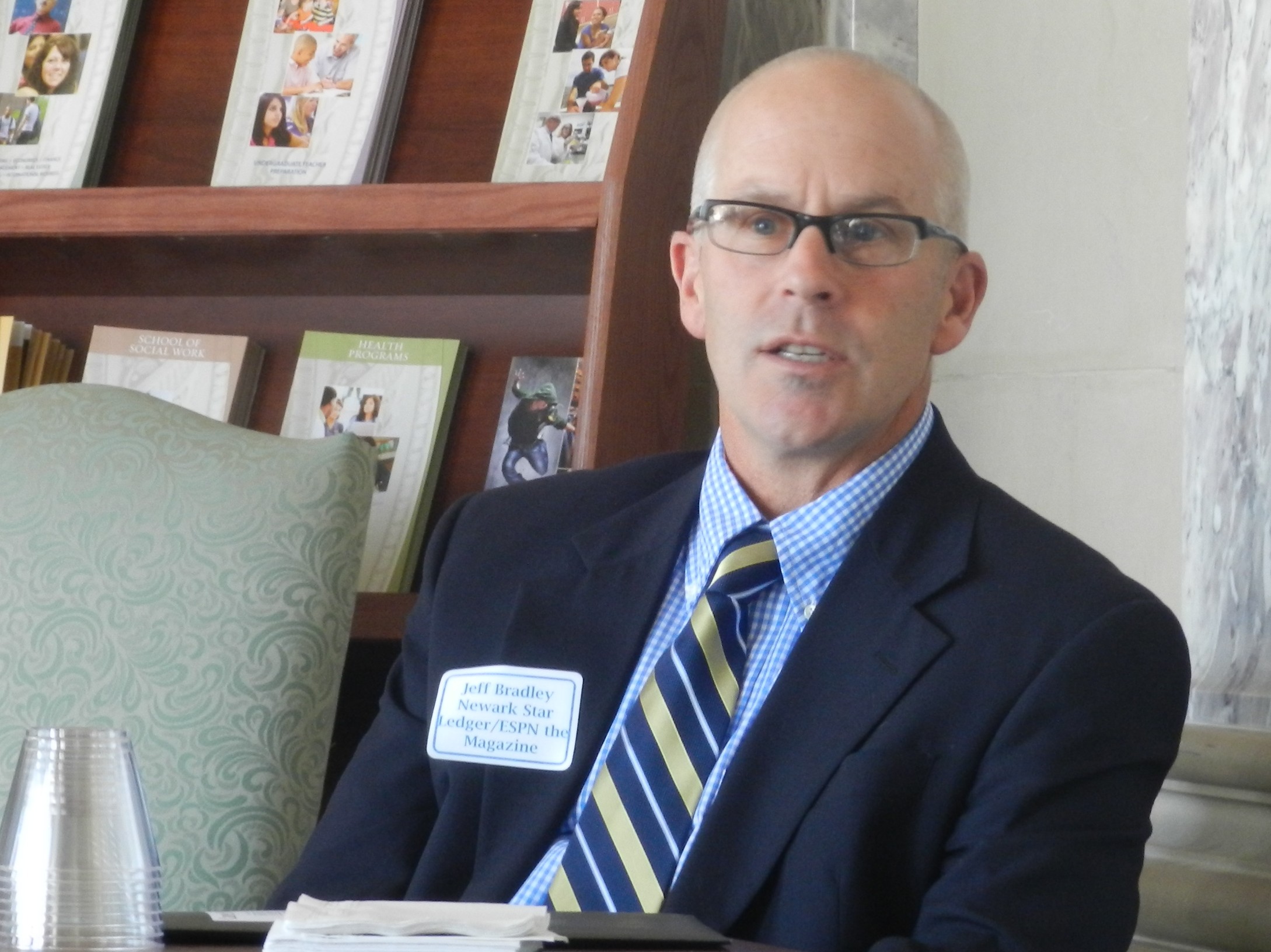 West Long Branch, NJ (The Verge) – Tuesday, February 28, 2012, marked the 2nd Annual Department of Communication Career Event at Monmouth University's Wilson Hall. Monmouth University students, alumni, and faculty enjoyed networking opportunities with potential employers, guidance and advice with resume building, interview practice and most importantly, an inside scoop from professionals in all areas of communication. The event was a huge success! Students from every grade level attended in hopes of gaining insightful information and suggestions. The event at six informational panels: Careers in Journalism, Television, Communication Studies, Public Relations and Radio and also a very informative session about what you can do with a Communication degree.
"Careers in Journalism" was a very educational and helpful panel. The panel consisted of a diverse group of professionals who spoke highly about the field of journalism. Professor Morano was in charge of leading and directing the discussion while encouraging students to ask as many questions as possible. The journalism panel was represented by fellow alumni as well as professional journalists including Alesha Williams-Boyd (Asbury Park Press), Julian Garcia (NY Daily News), Jeff Bradley (ESPN the Magazine), Tom Greene (Asbury Park Press), and Tom Davis (Patch.com). All these individuals spoke very intently and intelligently. Professor Morano addressed questions and left the discussions open to both members of the panel and the students. The engagement between the two groups created a welcoming, educational atmosphere into the world of journalism. Students benefited from the professionals' wisdom, personal experiences, and lessons.
As our society continues to grow and develop into the world of technology we are faced with the decline of print media. The members of the panel suggested and highly recommended for students of our generation to excel in this technological world. Social media and the Internet have become key tools in terms of communication and information. The revolution of social media will impact print-based journalism greatly.The members suggested we become familiar with social media because eventually future employers will require students applying for internships and jobs to have this social media background. The members of the panel also stressed how important networking is. Networking creates opportunities. Those who actively seek to build their networking skills will gain the advantage over other students when it comes to applying for jobs.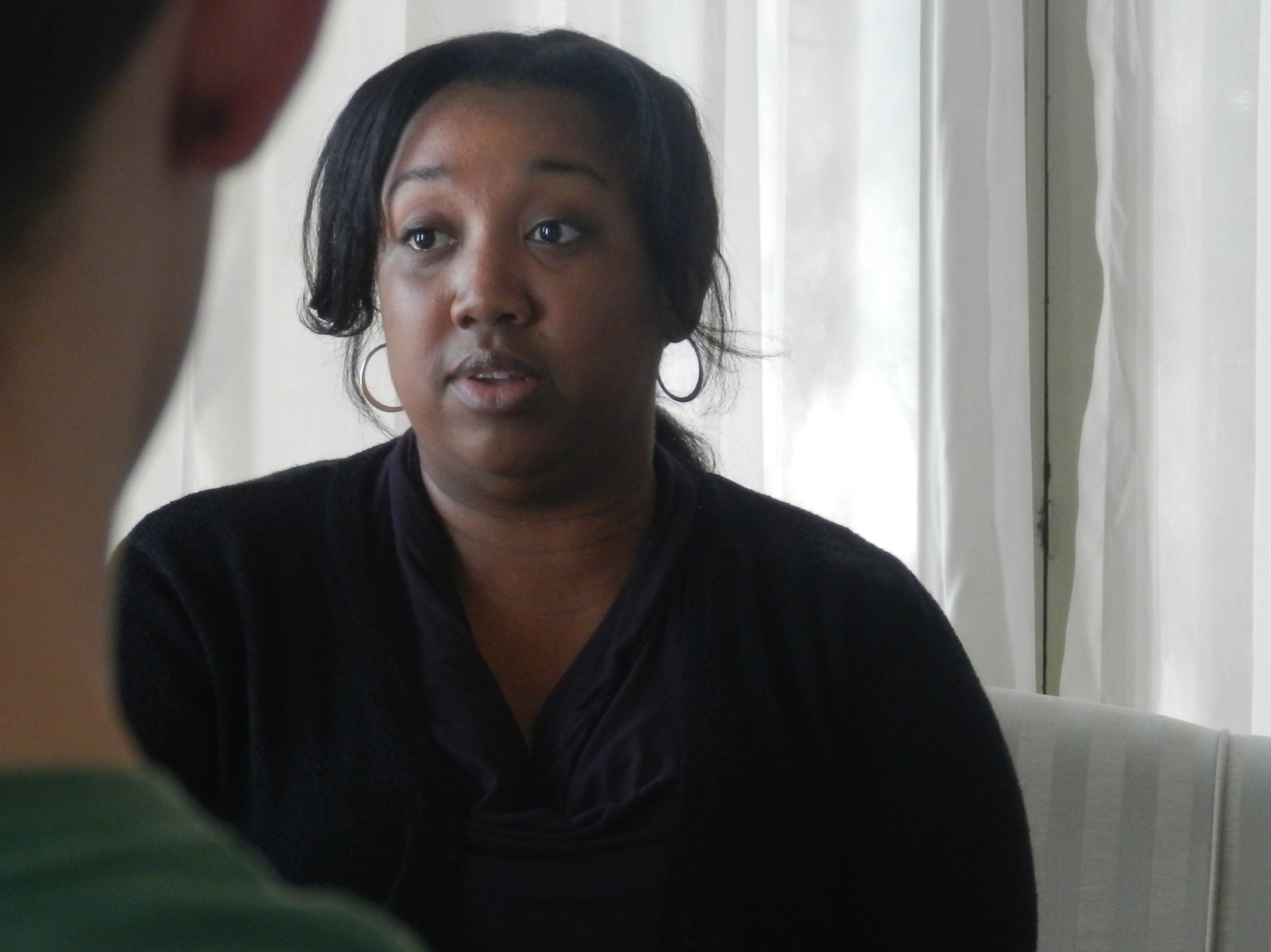 Why intern? The panel discussed their personal experiences interning at local newspapers and/or media outlets. These internships either aided them on their journey to become a professional journalist or helped them receive a job offer directly through the internship itself. Hard work and dedication are very important in the world of journalism. One must be willing to go above and beyond when writing his or her story. It is important to always maintain proper work ethic and sophistication because you are not only identifying yourself as a writer, but also a representative and voice for others.
Those who attended Monmouth years ago encouraged students to become a part of the Outlook and The Verge, or any other medium that could highlight your writing ability. Employers today are looking for individuals to have a portfolio and clippings of their work in any area of the field. Students asked questions and provided feedback to the members on the panel about their experiences.
Overall, the "Careers in Journalism" informational panel was very engaging and useful. Students felt more confident about themselves and their work. The members of the panel did a great job interacting with the students, each other, and Professor Morano. The Communication Career Event strives to educate and help students with their communication careers. Every student wants to stand out and this event does just that. Monmouth is a very prestigious school and encourages its students to become the voices of tomorrow. Monmouth's career event created many opportunities for students and the professionals.