(The Verge) – Number 26. Lance Corporal Jonathan Schulze was given this number in March 2007 as a returning Marine from Iraq with two Purple Hearts for combat injuries. He had sought medical attention at a Veterans Affairs hospital in Minnesota after being diagnosed with Post Traumatic Stress Disorder, also known as PTSD. On two different occasions he had told a nurse and a social worker that he was suicidal. Schulze was given the number 26 in response to his call for help. This was his number on the waiting list for one of the twelve PTSD patient beds in the hospital.  Schulze would have to wait at least two weeks before he would receive treatment.
Five days later, he was found dead in a friend's basement.
Following Schulze's suicide, U.S. Representative Jim Ramstad introduced the Lane Evans Health and Benefits Act on March 6, 2007 to improve returning troops and veteran's mental health access and treatment. He proposed that all soldiers be required to receive a "one-on-one, face-to-face, individual mental health assessment from a qualified medical professional". Jim Moran, another U.S. Representative who co-sponsored the act stated at the introductory press conference, "I understand that in many cases, you'll have a large number of returning veterans together and somebody will say, 'anybody here have mental or emotional problems that they need to deal with?' Well, obviously, no one is gonna speak up." Many veterans drown themselves in drugs and alcohol when dealing with PTSD, preventing the disease from immediately manifesting. Therefore, the bill also proposed to extend the window of diagnosis of PTSD after the end of service. Ramstad concluded the press conference by stating, "It's too late for Lance Corporal Schulze of Minnesota, but it's not too late for thousands of other returning troops and veterans."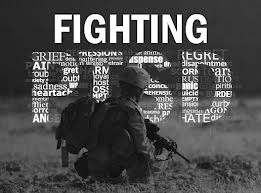 It has been six years and the bill has never been put into effect.
Today, word has spread about a tragedy that brings attention to Ramstad and Moran's 2007 proposal. Over the weekend, ex-Navy SEAL sniper Chris Kyle and his friend, Chad Littlefield, were shot and killed at a Texas shooting range. The shooter was former Marine Eddie Ray Routh, who had served in Iraq and Haiti.
After Kyle's return in 2009 from four tours of duty in Iraq, he struggled to deal with the integration back in to a civilian lifestyle. However, he worked to find a positive way to deal with his issues and eventually depended on exercise as his outlet. Two years later, Kyle founded FITCO Cares, dedicating his life to staying in touch with fellow veterans and helping them cope with adjusting to civilian life. The nonprofit organization provided in-home fitness equipment to veterans, as well as daily and weekly support groups and life coaching.
On Saturday afternoon, Kyle and Littlefield were demonstrating the inspiring work of FITCO Cares by spending the day with Routh at the shooting range, when he took their lives about two hours after arriving. One may raise the question of why they would bring a PTSD veteran to a shooting range in the first place. Dr. Jeffrey Lieberman, chair of psychiatry at Columbia University Medical Center in New York City and president elect of the American Psychiatric Association, spoke about PTSD. He described, "we're still limited in our understanding of why it occurs, what it consists of and the best approaches to treatment". However, one of the most popular treatments is known as re-exposure therapy. It consists of slowly exposing people to the thing they fear, which is why Kyle was known to frequently take veterans to the shooting range. Travis Cox, director of FITCO Cares, said "Kyle didn't have any fear at all as far as working with an extreme case. Just like in combat he would take it head on and do whatever he could to give these guys assistance". This explains why Kyle did not think twice about using gunfire as part of Routh's re-exposure therapy.
The problem with Kyle's tactics is that he is not a licensed professional. His efforts to help the suffering are astounding, but according to Shira Maguen, a clinical psychologist at the VA San Francisco Healthcare System, PTSD veterans may need more serious help from trained medical professionals. Through various studies, Maguen discovered that over one in three soldiers reported killing the enemy; one in five have killed a civilian by accident; two in three handled dead bodies and were forced to simply pass by wounded women and children. Unsurprisingly, Maguen confirmed that the most severe risk factor for PTSD are these kinds of experiences. Kyle can relate to the troops who have said to Maguen, "Nothing can prepare you for what it's really like, it feels like I've lost my soul". However, if the government does not begin to support more organizations with a similar purpose to FITCO Cares and conduct more research on how to treat and diagnosis PTSD, more precious lives such as Kyle's and Littlefield's may be taken.



Ramstad and Moran were headed in the right direction with their proposal six years ago, but they did not have enough support to pass the bill. Hopefully it will not take any more tragedies for the government to realize the tremendous aid they would be providing veterans by putting the Lane Evans Health and Benefit Act back up for consideration and in to effect. For all we know, Routh may have been number 26 as well. If he had received professional treatment right after his return, Kyle and Littlefield might have been the ones to finish what Ramstad and Moran started.

[Images courtesy of Carly Long / Google Images]