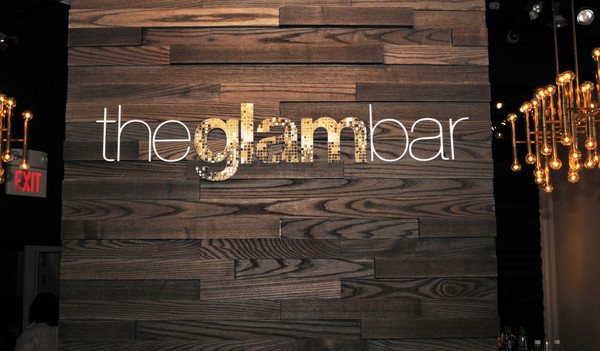 West Long Branch, N.J. (The Verge) – For most women, getting ready before going out is a tedious, boring process, and it is something most of us don't look forward to. For those of us who just don't have the time or energy to continuously maneuver our hair into impossible styles, TheGLAMbar on Broad Street in Red Bank may be a godsend. TheGLAMbar is a hair and make-up design studio designed for women who are sick of using their own products to perfect their looks.
TheGLAMbar is a blow-out bar that specializes in $40 blow-outs, (no matter the length of the hair) up-do's, and make-up. They don't offer cuts and colors, but the salon is still a perfect place to go before an important event or a night out. Since many seniors are graduating this May, this salon is the ideal place to make an appointment before walking across the stage. The eco-conscious blow out bar allows customers to read their favorite magazines on electronic tablets while sitting around the spacious "bar" that lights up while getting made over. This is certainly a new twist on the usual salons. TheGLAMbar understands the importance of a good makeover, and they also seek to incorporate technology to make their customers happy and help the environment.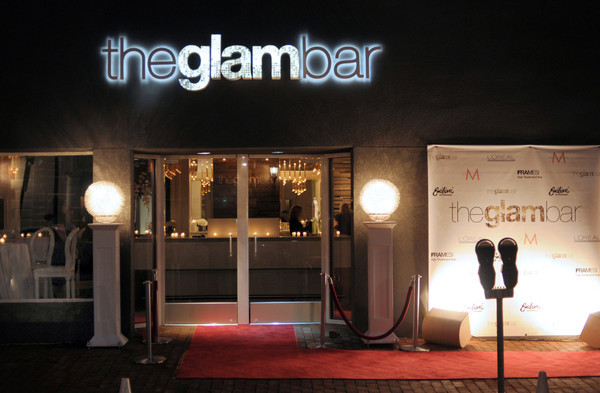 The space itself is also a comfortable place to be. Clients can sit near a fireplace with a flat screen television above it, and the lounge area includes furniture designed by Jonathan Adler, who is an experienced interior designer. Also, if a certain piece of furniture or accessory interests you, it is available for sale, not to mention a stylish retail area that has fashionable, chic accessories such as necklaces, earrings, and bracelets.
TheGLAMbar also features hair care products for sale such as the Moroccan Oil, the BigSexy, and L'Oreal professional line and Hair Treatment products. They also offer packages and gift cards to its clientele. As an added bonus, the space is available for private affairs if you would like to host an event in the facility. Perhaps you'd like all of your girlfriends to get ready together before a bachelorette party or a birthday. TheGLAMbar is the place for this.
TheGLAMBar will be expanding to other locations, and their unique concept will be a sure hit with busy women who need a refreshing look. Whatever the occasion, they are happy to adapt to your makeup and hair needs at an affordable price. You can visit their facebook here to get more information.