(The Verge) – Monmouth University remains quite diligent in contemporary politics, thanks in part to the Polling Institute on campus. Its recent polls have shown that economic woes remain close to voters' hearts while Mitt Romney seems to be a discouraging change.
Whether the Polling Institute is conducting a survey of New Jersey resident's quality of life, or completing one about national politics or political rhetoric, etc., it is always active, sought after by the press and looking to keep students aware and updated. Since 2005, Patrick Murray, voted as one of the 100 most influential people in New Jersey politics, has been running the institute. The staff has completed in-state and national polls, and currently has five being compiled at the moment. Most of the polls' findings tend to land right down-the-middle in regards to national averages and remain a powerful voice for the voting populace.
"We've conducted most of our polls through telephone polling. Professional field houses are brought in to do the calls, and the Monmouth Polling Institute designs the questionnaire and samples voters. We formulate questions which tap into decision making," said Murray. Because it is an election year, he also noted that "there is more hype than most years of polling, and once [ours] are released, the media jump all over it!"
Recent surveys include the initial effect of the Paul Ryan nomination on voters, thoughts on Obama's gains after the Democratic National Convention, candidates' responses to the Middle East chaos, public reaction to the proposal of privatized post offices, the New Jersey Senatorial race, use of drones at local law enforcement agencies, New Jersey cost of living, Governor Christie's ratings, property taxes, and more.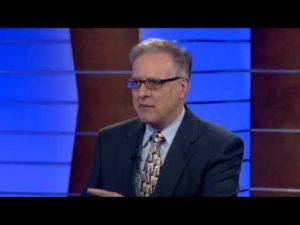 But most importantly, as many would argue, are the inferences that can be drawn from the opinions of those surveyed of late. Voters' main concerns remain within the economy. Strongly affirming this statement, Murray said,  "Voters want to know if we can dig ourselves out of this hole. Also, there doesn't seem to be much optimism for healthy change in the near future."
"All the polls since the convention seem to be quite telling, in that Obama is taking a comfortable lead. We can kind of get a good idea of how the voters are thinking at the moment," said Murray.
Commenting on the Monmouth polling numbers, Assistant Professor in Applied Communication Michael Phillips-Anderson said, "Election wise, as the numbers suggest, the Obama camp has taken a sizable lead. But we have to remember, the election is not over by a long shot. I don't think the Democrats are fully prepared for when the race gets tighter."
At the same time, Phillips-Anderson also recognized the implications placed on this election and said even though Democrats and Independents may not like Obama, they haven't been given a good enough reason to lean towards Romney and give him their support.
As an MU Poll showed as recently as September 25th, voters are reaffirming Phillip-Anderson's statement when he said, "When it comes down to it, the status-quo wins the day. Although we're always out looking for something new and expecting it in a grand matter, we are afraid of change. As much as we don't like to admit it, it's true."
Indications also show that voters are still involved in day-to-day politics, seeing the 2012 election as a step in the right direction.
As far as actual political involvement may go, there are some who have argued in recent years that people are just beginning not to care. But with voters noticeably recognizing the mounting unemployment rates, most of those surveyed have indicated there are no signs of slowing down. Voters want their voices heard.
Indicating how generally, party affiliation may sometimes be misleading in regards to turnout and polling response, Murray said, "Although it may be true that we are not as politically active as we were twenty years ago, it's tough to incorporate that into the polls or keep that as a standard because after Watergate for example, many people stopped calling themselves Republicans, although they still voted Republican. So today you're going to have party loyalties although the numbers may not show it."
Associate Professor of Economics Patrick O'Halloran weighed in on the issue. Recognizing what Monmouth's polls have shown, he said, "A lot of people are concerned with the economy…even more so than they are with terrorism and abortion. Unemployment is the key factor, especially in New Jersey. It is currently at 9.9 percent in comparison to a national average of 8.3 percent."
"New Jersey has really been hit hard by this recession. But in my opinion, unless some drastic political change occurs, nothing will really get done. This is especially true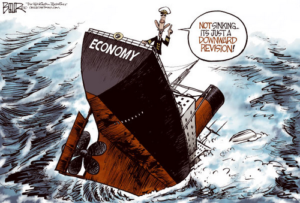 regarding taxes…tax cuts won't do much for the economy right now, they'd only create higher opportunity costs and lead to larger problems," said O'Halloran.
Senior Verge political contributor Brittany Irvine saw the results of the MU polls of late, and what their consensuses have been. She said, "The economy is a huge issue, especially because it has such a large trickle-down effect. Everything that we do is effected by money so the economy should be in tip-top shape, clearly that isn't the case currently, and hasn't been for a long time."
She also stated, against most of what the sampled individuals of MU polls have added, that "I tend to think that our country needs a more conservative president because our spending needs to be cut and the economy needs to improve. As far as Romney goes, I feel he does have an effective plan to cut red tape, create jobs and simplify government and make it smaller."
Sparking up tough debate is one thing, as noted here, that the Polling Institute has helped create. Since its inception on campus in 2005 as a part of President Paul Gaffney's "strategic plan," it has been at the forefront of policy issues, and utilizing a small staff, is communicating the voice of New Jersey and national voters. It has determined that what is imperative right now in the eyes of the constituency is the economy. An antidote to this problem though, is not on the agenda of the institute, and their job will be continuing to communicate the peoples' voices from now until November, and beyond. As Patrick Murray put it, "we're just trying to figure out the thoughts of the voters. The public just needs to know."