(The Verge)- While the autumn season is usually hallmarked for fun including activities like apple picking, Halloween and Thanksgiving, it also takes a more serious note when the American public pays a special tribute to a disease that has touched far too many of our family, friends and neighbors. Breast Cancer Awareness Month is one of the seasons more somber but greatly inspirational events. Statistics show about 1 in 8 women will develop breast cancer within their lifetime and in 2011 just shy of 40,000 women were expected to die from the disease (breastcancer.org). Breast Cancer Awareness Month is a time to pay tribute to the survivors, remember those who lost the battle and work together to raise hope, awareness, and funding to reach a cure for the disease.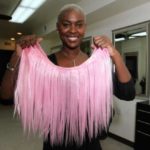 In NYC, one of the largest and most predominant cities in America, Breast Cancer Awareness is showing up in full force. The NY Giants as well as many other NFL teams are showing their support with Pink gear and memorabilia. Pink ribbons are in store fronts and on people all around the city. At hair salon, Salon 804 in Harlem, NY owner Rochelle Mosley is taking initiative by putting pink extensions in client's hair or dying strands pink for every donation she receives (NY Daily News). Even if the client's decline the pink tousles, many are still donating helping Mosley raise money for the salons team in the American Cancer Society Making Strides Against Breast Cancer walk on Oct. 21st.
Chop't an NYC based salad restaurants with locations nationwide, has decided to go pink by transforming their salad bowls into the signature color. Along with the colored bowls they are also donating $2 for each order of their featured salad the Pink Goddess to Ralph Lauren's foundation Pink Pony, which funds various breast cancer organizations. Within the first two weeks of October the company has already raised $14,000, just about half of what they hope to reach at the conclusion of the month.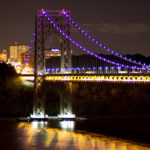 If you are heading into NYC from campus this month and decide to take the George Washington Bridge you will notice that it is lit up in pink to commemorate the month as well as many other NYC buildings lighting up in the signature color.
Since breast cancer affects predominately females, many beauty organizations are thinking of creative ways to donate to the cause. While NYC stores are sure to be stocking up and featuring these pink products, many of them will also be available at stores around MU like AveYou Beauty Boutique located on Norwood and stores in the Monmouth Mall. Check out some of the products below.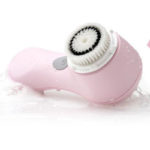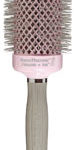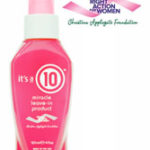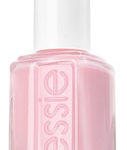 The American Cancer Society Making Strides Against Breast Cancer as well as the Avon Walk for Breast Cancer will both be hosting the largest Breast Cancer Awareness walks in NYC this October. Making Strides will be hosting walkes on October 21st in Central Park, Queens, the Bronx and Newark, NJ as well as other cities across the tri-state beginning at 8:30 AM. Even a week before the event between the four locations the foundation has raised nearly 2 million dollars for the foundation (makingstrides.acsevents.org).
The Avon Walk for Breast Cancer event will be held on October 20-21st in NYC. Walkers, crew members and volunteers spend months fundraising and collecting donations. On the weekend of the walk, sponsored by the Avon Foundation for Women, nearly 18,000 participants are expected to walk. Since the start of the Avon Walk over $423 million dollars has been raised for the foundation which helps ensure that those affected by the disease get the screening and treatment they need regardless of their ability to pay. National sponsors include Reebok and Otterbox along with countless other donations from generous and caring citizens across the US.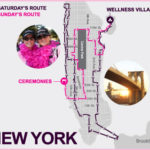 If you want to get involved with either walks, there is still time! Visit the websites below to find our more information on how to participate or donate.
http://makingstrides.acsevents.org/site/PageServer?pagename=MSABC_FY13_New_York_Strides_Walks
http://www.avonwalk.org/
Regardless if you are in NYC during BCAM or staying near campus, try to take the time to do something towards the cause. It could be as little as buying a new nail polish or as great as participating in the walks. Each step that anyone takes not only brings us closer to finding a cure, but also helps to aid those who are currently suffering from the disease. Chances are someone you know has somehow been affected by the disease whether themselves personally or through family and friends. If all else, take a moment this month to remember those who have been lost, and to pray for those who are still struggling with this disease. Hopefully with the efforts made every year, we will someday reach a day when October is no longer Breast Cancer Awareness Month because breast cancer will be eliminated for good.