West Long Branch, N.J. (The Verge) – Monmouth University offers students endless opportunities to get involved in campus activities and clubs. Communication students find certain, obvious joy and interest in the familiar campus clubs like Hawk TV, The Outlook, and WMCX. The weekly newspaper, campus-owned television station, and local public radio station reach the entire campus community as well as surrounding neighborhoods of West Long Branch. However, the communication department is home to another organization that is not as recognizable to the Monmouth community.
The Public Relations Student Society of America (PRSSA) is a pre-professional public relations organization on campus that recently established itself as Shadow PR Firm. It is one of only 25 chapters in the world to be certified by the Public Relations Society of America (PRSA). Monmouth's chapter of PRSSA seeks to advance interested and active members in their careers by providing them with opportunities to enhance their education and broaden their network in the communication and public relations field.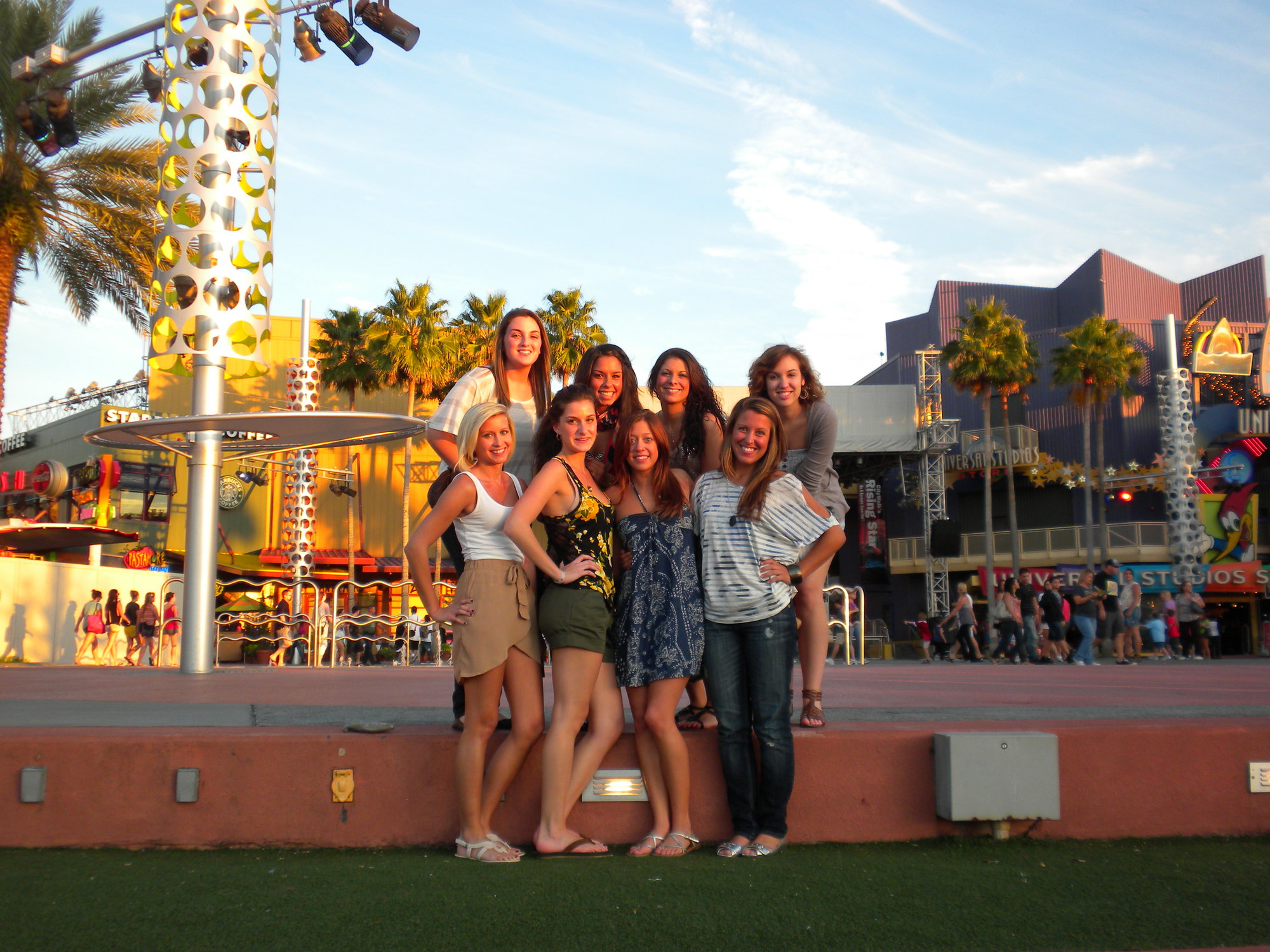 "PRSSA members have the unique opportunity to apply their skills far beyond the classroom by working on real campaigns with clients and campus activities," said Monmouth chapter President, Kim Mahon. "It allows us to learn our craft while preparing us for the future."
PRSSA members are engaged in activities that place them at the front line of public relations action. The club consistently hosts special events and fundraisers on and off campus that reach a remarkable variety of audiences, making each occasion full of anticipation, excitement, and enjoyment!
"Most of our events involve collaborating with other professionals," said Fundraising Director Kathryn Zaccarelli. "We host fundraisers both our club and for non-profits, and our events strengthen our presence on campus. I find event planning so thrilling as do all of our members."
Shadow PR is the most recent establishment that collaborates with PRSSA and is made up of the same members. The firm is responsible for on and off campus clients that utilize the skills of public relations students. Previous and current clients include Lakewood Chamber of Commerce, Veggie Brothers, The Draft House, Latin American Student Organization, The Verge, and Move for Hunger. Shadow PR maintains a contract with each client that established responsibilities such as social media, press releases, flyers, blog posts, and media lists. Special events are also created upon request of the client.
"Being a part of Shadow PR goes beyond the parameters of being young public relations professional in the making," said Shadow PR Account Executive Alison Nudo. "All of us know what hard work means, but managing it while having fun is something so uncommon. Working with a group of people that you care about, that is something special we have in our chapter!"
PRSSA and Shadow PR remain to be what I refer to as the University's "Best Kept Secret". However, the club and firm are approaching national affiliation from PRSSA National that would certify them as a prestigious firm. With this certification, PRSSA and Shadow PR plan to continue its endeavors with clients and the university to actively engage students in events.
"We are doing big and great things and consistently work towards excellence," said chapter advisor Sheila McAllister. "The plans implemented for our future are so far beyond any expectations that I would have imagined for this group. Hands-on experience doesn't nearly describe the knowledge students gain. The future is so bright, and I anticipate many more accomplishments for next year."
For more information, please visit Monmouth University's PRSSA chapter and Shadow PR Firm's blog at mushadowpr.blogspot.com. Weekly meetings are held every Wednesday at 3:00 p.m. in Plangere Center Room 234. To speak with an executive board member for further information, visit our office in Plangere Center Room 235A.