(The Verge)- If you read my article from last Thursday, you read my debut for weekly NFL picks. Thank you for the support and positive feedback. I actually surprised myself by going 12-2 last week; so I decided to do it again. Unfortunately, I could have been 13-1 if the Packers had not choked against the Colts in the second half. As you probably already know from previous articles, I am a Packers fan. Go ahead, give it to me…
Here are my picks for this week. Hope they are successful as last week!

Steelers vs. Titans (Thursday, 8:20)
The Steelers bounced back nicely last Sunday with a close victory against a formidable Eagles squad. Now they get to face the worst team in the NFL in my opinion. A normal NFL running back sees three to four defensive lineman on the line of scrimmage at the snap. That's not what Chris Johnson sees. He sees a brick wall. Don't expect anything from him this week. Bench him in fantasy like I did.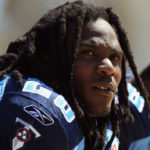 My pick: Steelers 24-14

Cowboys vs. Ravens (Sunday, 1:00)
Oh, those Cowboys. You got Tony Romo coming off a five interception effort against the Bears; and now he gets to face an equal secondary. Even if Romo's passes don't get picked off, it's no guarantee Dez Bryant will actually catch the ball. Maybe he shouldn't have hit his mother in the offseason. Now his hands are all messed up. Yeah, I went there. Expect Joe Flacco to bounce back from last week's poor outing and throw at least two touchdowns.
My pick: Ravens 27-16

Bengals vs. Browns (Sunday, 1:00)
The Browns have still not won a game. They did look strong in the first quarter against the Giants, however. Brandon Weeden is starting to pick it up and has thrown for 611 yards the last two games. He may have even found a deep threat in Josh Gordon. Do I smell an upset here? I'd hate to do it, but I just have a feeling.
My pick: Browns 21-19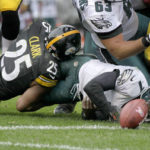 Lions vs. Eagles (Sunday 1:00)
This game features two of the most talented teams in the NFL on paper. The only problem is that they can't put it together. Both teams are extremely turnover prone. I don't have faith in Michael Vick at this point after two more critical turnovers against the Steelers last week. The Lions are also coming off a bye week in which they had plenty of time to prepare for the Eagles offense and Lesean McCoy. I expect Matthew Stafford to hit Calvin Johnson late to propel them to a last second victory.
My pick: Lions 31-27

Colts vs. Jets (Sunday 1:00)
Both of these teams looked much better last week. The Colts came from behind to beat a good Packers team despite heavy hearts after their coach, Chuck Pagano, was diagnosed with a treatable form of leukemia. The Jets also played well defensively against a potent Texans offense even without Revis Island; and Tebow was a bit more involved. Reggie Wayne had over 200 yards receiving last week so I fully expect Antonio Cromartie of the Jets to blanket him all game. If he covers Wayne as well as he covered Andre Johnson last week (limiting him to one catch), I don't think the Colts have enough weapons to outscore even the Jets. I didn't even mention that Donald Brown is now out 2-3 weeks with a knee injury. J-E-T-S Jets! Jets! Jets!
My pick: Jets 23-20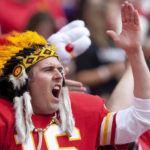 Chiefs vs. Buccaneers (Sunday, 1:00)
Oh god. Not an attractive matchup here. The Chiefs lead the league in turnovers, and now they will be without their quarterback Matt Cassel who was actually given cheers from the home crowd when he got injured. The sad thing is, I actually think that Brady Quinn, although terrible, may be an upgrade at this point. The only way the Chiefs can beat this young Bucs team is if Jamaal Charles runs wild again. However, the Bucs have only allowed one team to rush for over 100 yards this year. For that reason, the Bucs will prevail in a close one.
My pick: Bucs 20-17

Rams vs. Dolphins (Sunday, 1:00)
The Rams made me look bad last week. They destroyed the 4-0 Cardinals. On the other hand, the Dolphins made me look good. They upset the 3-1 Bengals on the road. So what gives? I really like this Rams team under new head coach Jeff Fisher. Unfortunately, their leading receiver Danny Amendola is out for at least six weeks with a collarbone injury, and all three of their wins have been on their home turf. Without Amendola, the Rams may have to rely more on the running game; something the Dolphins are superb at defending.
My pick: Dolphins 21-13

Raiders vs. Falcons (Sunday, 1:00)
When you have two players on your team with over 10 receptions in one game, you know your offense is nearly unstoppable. Last week, both Julio Jones and Tony Gonzalez had 10 and 13 catches, respectfully. The scary thing is, where was Roddy White? The Falcons almost have too many mouths to feed each week. It also helps that they are facing the Raiders who have had trouble getting their best player Darren McFadden going.
My pick: Falcons 31-14

Bills vs. Cardinals (Sunday, 4:05)
Which defense has allowed 45 points or more in 60% of their contests this year? The Bills. Who is 4-1 and looking like a possible playoff contender this year? The Cardinals. 'Nuff said.
My pick: Cardinals 30-20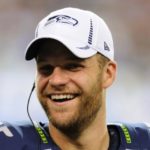 Patriots vs. Seahawks (Sunday, 4:05)
Why is Russell Wilson the starting quarterback of the Seahawks? He has only eclipsed 200 yards passing once this season, and sports 5 touchdowns vs. 6 interceptions. Their backup, Matt Flynn (who is making nearly $10 million a year under his current contract) has 9 touchdowns vs. 2 interceptions in two career games. 9 TOUCHDOWNS IN 2 CAREER GAMES. But no, he's not good enough to overtake Russell Wilson, who actually only has 4 touchdowns this year if you count the "touchderception" he threw to win the game against Green Bay. Tom Brady will punish the Seahawks defense in this one.
My pick: Patriots 28-14

Vikings vs. Redskins (Sunday, 4:25)
The Vikings have one of the best defenses in the NFL this year. They defend the run well especially, which is what the Redskins do best. Alfred Morris has been a monster this year for the Redskins but I expect a modest day from him. RGIII is also coming off a mild concussion, so he may be more conservative with his runs this week. Percy Harvin, on the other hand, will not be limited in any fashion. The Vikings' specialist has scored a receiving touchdown, a rushing touchdown, and a kickoff return touchdown in the last two weeks. I wouldn't be surprised to see him anywhere on the field wreaking havoc, especially in the last 2 minutes.
My pick: Vikings 24-23

Giants vs. 49ers (Sunday, 4:25)
Sorry Giants fans, I can't pick against a team that had a 300 yard passer, 100 yard rusher, and two 100 yard receivers in last week's game. That team that put up those ridiculous numbers also has one of the best defenses in the league and is playing at home this week. There's just no way you can beat that.
My pick: 49ers 30-21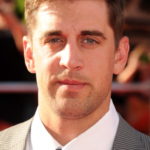 Packers vs. Texans (Sunday, 8:20)
The Packers really killed me last week. Blowing an 18 point lead in the 2nd half to the Colts really scares me. The Packers are clearly not the same team that was 15-1 last year. Cedric Benson is now out for 8 weeks with a lisfranc injury to make matters worse. The Texans are also undefeated. However, the Texans have not played one team over .500 this year. They also just lost their best linebacker Brian Cushing for the year. They still have to try and stop Aaron Rodgers who is desperate for a victory. Rodgers' desperation should be enough to just squeak out a victory against a slightly overrated Texans team. You may think I'm biased, but just wait. You will see.
My pick: Packers 34-31

Broncos vs. Chargers (Monday, 8:30)
Peyton Manning played fantastic last week. He threw for over 300 yards and 3 touchdowns with no turnovers. The Chargers just got burned by the 0-4 Saints and do not look like the same explosive offense they have had in years past. Peyton Manning knows how to win in clutch games. I'm taking my chances with him.
My pick: Broncos 31-28

Well that wraps up my picks for this week. I'm toying with the idea of video recording myself making some of the picks like they do on the Fox NFL Sunday pregame show. Let me know what you think. But for now, enjoy. Sunday can't come soon enough.