FRAMINGHAM, MA (August 8, 2013) – Spartan Race, Inc., the world's premier obstacle racing company, known for its innovative challenges, promises even bigger surprises for the 2013 Reebok Spartan Race World Championship. Spartan Race and NBC Sports Network are collaborating on a television special which will feature the World Championship and focus on the sport of obstacle racing. This event, the culmination of the 2013 Reebok Spartan Race Series, will take place on September 21-22, 2013, in scenic central Vermont, near Spartan Race HQ in Pittsfield.
Tens of thousands of obstacle racing competitors and enthusiasts from around the world will converge on New England, where $250,000 in cash and prizes will be on the line. At the World Championship, top-ranked Reebok Spartan Race athletes, Olympians, and amateur athletes alike will compete side-by-side, assuming they have the brawn, guts and intestinal fortitude.
Spartan Race has partnered with NBC Sports Group to chronicle the amazing people and stories behind the race series and the World Championship, culminating in a 90-minute TV special that will air on the NBC Sports Network on October 19, 2013. Says Spartan Race founder Joe De Sena, "We are looking for inspiring men and women who have changed their lives through Spartan training and racing – from the best athletes to the weekend warrior who just loves to run, jump, climb and play. We know they're out there. Our mission is to turn couch potatoes into athletes and inspire people to live a fitter life."


Competitors are traveling thousands of miles to tackle a gauntlet of exciting obstacles, including throwing spears, leaping through fire, aerial traverses over water, challenging rope climbs, and barbed wire crawls. Reebok Spartan Races are known for their creative use of terrain, and the World Championship is sure to deliver, and then some. The undulating Vermont landscape will test even the most seasoned athletes and a farm dinner for one thousand people the night before the World Championship will ensure they are well-fueled for the event.
For more information about the Reebok Spartan Race and the Spartan World Championships, log onto www.spartanrace.com.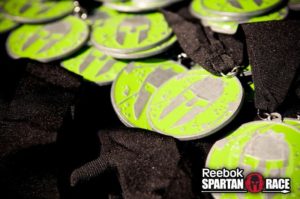 This article comes as apart of a partnership with the Spartan Race, which according to their website is: an international obstacle racing series with three levels of courses: 3 mile Sprint, 8 mile Super and 10 – 12 mile Beast.
Signing up for an event, an athlete will: "run, jump and crawl their way over a dozen or more obstacles."
Courses are uniquely designed to test mental and emotional fitness and push you past your limits. Race as an individual, as a part of a team or BOTH!
Log onto blog.spartanrace.com today for more information!
Code for a free race: BOP293053.
This code will only work one time for any open heat in any 2013-2104 Spartan Race in the continental US. Also at this URL, you can generate a code for 15% off any Spartan Race –

http://bit.ly/spartanwarrior