(WEST LONG BRANCH) – George Stout said,  "What if we win the war but lose the last 500 years of our cultural history?" as he and his colleagues set out on a mission no man or woman had ever set for.
For years, only parts of their stories have emerged as firsthand accounts. Only those interested, and professionals, knew what these men and women did. For the first time, Robert M. Edsel composes all of their stories into an informative and well researched book, "The Monuments Men: Allied Heroes, Nazi Thieves, and the Greatest Treasure Hunt in History."
For those who find reading boring or for those who don't have the time or energy to read, it's noteworthy that Robert M. Edsel's book has already been adapted into a film set to release in February! Entertainment.time.com reports that the film is directed, produced, and stars George Clooney, as well as other famous A-list actors like John Goodman and Matt Damon.
The captivating book, however, begins by telling the origins of the Monuments, Fine Arts, and Archives (a.k.a. MFAA), a program through the Roberts Commission and the Committee on the Protection of Cultural Treasures in War Areas of The American Council of Learned Societies (a.k.a  ACLS). It pulls the curtain and sheds light onto those who were instrumental and pivotal in salvaging artistic creations in World War II. Some of these figures are, U.S. president Franklin Delano Roosevelt, General Dwight D. Eisenhower, George Stout, and others.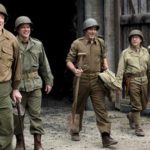 Go inside the minds of the Monuments Men in this masterfully crafted book as the author takes you across the battlefields of Europe; from Sicily to Italy to France to Germany and anywhere in between. It's an unimaginable, once in a lifetime mission, but it sure makes for a good read.
Unveil an entirely new, unique perspective of what World War II and The Holocaust was all about: culture.
What would happen if all of Europe's culture was destroyed amid the chaos of battle? An insurmountable duty was given to the MFAA: to prevent the destruction and looting of anything of cultural and historical significance–and to fight along the way. Sure enough, their mission clashes into Hitler's. The resulting text is an  invigorating, suspenseful battle.
For some historical context, let's look briefly look Nazi Germany, although much of this referential synopsis is common knowledge.
When Hitler began his reign as the German dictator, he set out to annihilate the Jews and their culture, as well as to dominate the world through the creation of a single cultural "museum." This does not sound bad until… travesties ensued.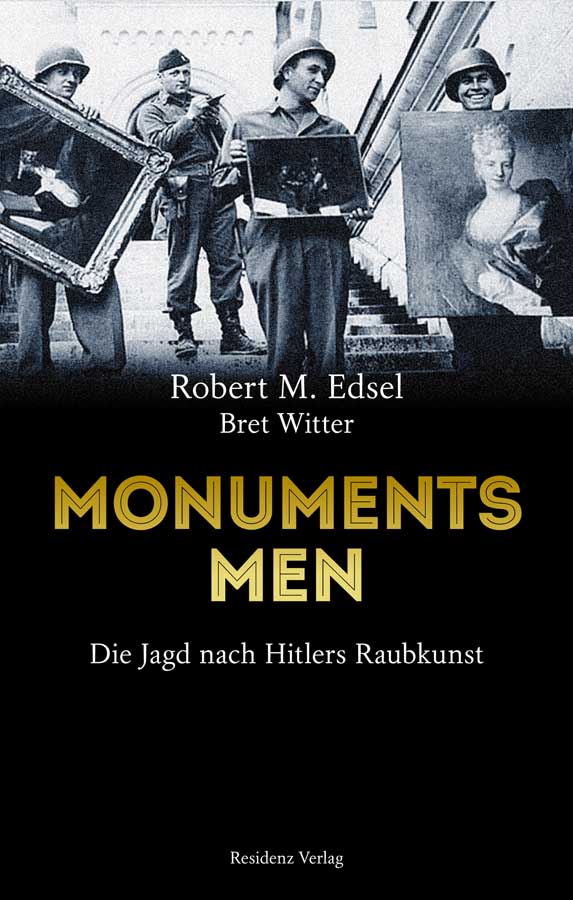 Author Rick Atkinson depicted (in his Pulitzer Prize book winner called "The Day Of Battle The War in Sicily and Italy,1943-1944") a German battalion decimating the entire Italian Royal Society's library, along with 50,000 volumes at the University of Naples and another 80,000 books along with manuscripts, paintings, ceramics, and ivories stored in Nola.
However, leading figures soon realized that it was only a matter of time before some of the world's greatest cultural artifacts (like paintings by Leonardo Da Vinci and Pablo Picasso as well as old famous churches and sculptures) would be lost, perhaps, forever.
The men and women of the MFAA found themselves in a tight race against the clock as they made an electrifying, yet, paralyzing discovery of a highly classified Nazi order to pack paintings and cultural objects onto trains and deliver them to Hitler and other high-ranking German officials.
Just when the situations seem to be as stressful as can be they can get, it soon rapidly worsens.
They slowly found hundreds if not thousands of secret, deep underground salt mines across Europe where thousands of priceless paintings and other precious cultural items were stored by the Nazis.
By reading the book, you'll get to experience firsthand, the multitude of valorous and courageous efforts made by resistance groups, secret anti-Nazi underground groups, spies, leaders of the French resistance and the MFAA.
Learn some of the unfortunate fates that befell these ordinary, yet, extraordinary men and women.
The MFAA accomplished something spectacular, something that is beyond comparison. Monumentsmen.com reports that by the war's end, the MFAA consisted of 345 men and women from thirteen different nations. They saved and returned more than five million cultural items that were stolen by Hitler.
Yet, today, more than 70 years later, their legacy and mission remains underestimated (until the release of this literature and film, of course).
Recently, there has been a revived interest in Nazi looted art and other significant cultural objects. There's been an astounding and jolting new discovery (as reported by Yahoo News) of 1,500 Nazi looted paintings (reportedly worth about $1.4 billion)  found in an apartment complex in Germany. Included in this "Nazi art treasure trove" are 200 paintings that have been reported missing for years. Included are some works by Pablo Picasso, Henri Matisse, Max Beckmann and Max Liebermann. In fact, most of the paintings and cultural artifacts seized by the Nazis actually belonged to nearly countless numbers of Jewish families and their heirs.
Edsel writes another quote from George Stout: "To safeguard these things is part of the responsibility that lies on the governments of the United Nations. These monuments are not merely pretty things, not merely valued signs of man's creative power. They are expressions of faith, and they stand for man's struggle to relate himself to his past and to his God."
Edsel redefines the true purpose of cultural objects: to preserve the histories and survival of various cultures, nations, groups, religions and countries.
If all of culture ceased to exist (if Hitler succeeded, if the MFAA failed their mission) then wouldn't our world, our society and our societal structure be just a bit different today?
Comment below about your thought's on Hitler's conniving plan for 'artistic imperialism.'