WEST LONG BRANCH, NJ- Spring break is the time to put your schoolbooks away, travel somewhere warm, and let loose with some friends. Before you can do anything though, you're going to need to pack.  Here is a list of the 15 necessities you are going to need to have a successful Spring Break Trip!
15. Phone charger
Even though everyone knows you are on spring break, did it actually happen if you did not post an Instagram, have a 100 second snapchat story, and tweet at your friends back in the cold all about how hot it is? Even though your phone may not work wherever you go in the world, between taking pictures, listening to music, and searching for signal, your phone is bound to run out of battery eventually. Be sure to remember to include your phone charger in your packing list.
14. Book/Magazine
Lying on the beach all day long can get boring, even with all your friends surrounding you. Reading a feel good book or your favorite magazine is a great way to relax and stay entertained. Leave your text books at home and just relax with a nice easy read.
13. Tooth Brush
Piña coladas, strawberry daiquiris,and funnel cakes are delicious, but they can take a serious toll on your teeth. Don't forget to brush those pearly whites once you get back to your room. There is no need to bring home cavities from spring break.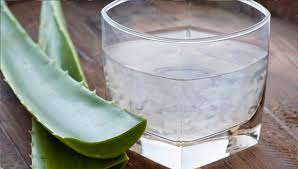 12. Aloe
Did you miss a spot when applying sunblock? That's not a big deal!  When the sun sets just apply some aloe and you'll be set to go for the next day!
11. Deck of Playing Cards
When you're in the tropics, rain showers can come up out of no where. Who wouldn't want to spend those rain showers with a quick game of cards? Cards are also good for making decisions.  If you can't decide on what to do, pick a card and the person who picks the lowest number card gets to decide what to do!
10. Aspirin
Got Sunburn? Pop some aspirin to relieve the pain and you will be good to go for the next day tanning and tequila. 21 year olds: have a hangover? Aspirin will help you bounce back and be ready for a day in the sun instead of one in the hotel room.
9. iPod
Who goes to the beach, or even on vacation, without any music? Bring your iPod or stock your cellphone with your favorite songs so you can jam out on the beach, getting ready for a night out, or have a dance party on a rainy day.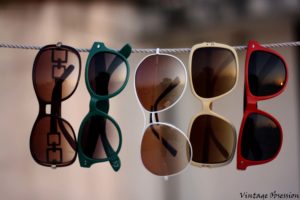 8. Sunglasses
A cute pair of shades are both stylish and practical.  Protect your eyes from the strong island sun while looking trendy in your new frames.  From lounging by the pool to hiking in the rainforest, a good pair of sunglasses are a must.
7. Clothes
Shocked clothes is #7?  Don't be. Hopefully you're going somewhere warm and all you need to wear are bathing suits. The only time you will need clothes is when the sun goes down and it gets a little too chilly for just a bikini. Be sure to pack just enough to have options, but don't go too crazy.
6. Drivers License
Having proper identification when traveling is essential. While you may not be driving, you will need your ID when checking in for your flight, your hotel, or happy hour.  Be sure to keep your ID in a safe place.  Nothing is worse than losing your license on vacation.
5. Tanning Oil
Come on now its spring break, who doesn't want to go back to school with that fabulously bronzed skin and have it last for the rest of the semester. Some of us are more fortunate than others when it comes to getting a tan fast. Make sure you pack your favorite tanning oil to just help your tan along a little more.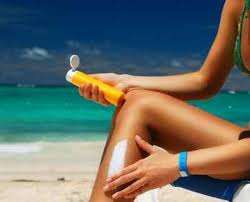 4. Sunblock
Red, burning, itchy skin is the last thing you want on your spring break trip. Applying sunblock a few times a day will help your skin not burn as easily. Who want to be sitting inside applying aloe while everyone else is out on the beach mingling with other college kids? Apply a little sunblock here and there and you'll be out mingling with everyone else!
3. Reusable Water Bottle
The sun and ocean can dehydrate your body and that piña colada you're sipping on isn't helping much either. Bring a reusable water bottle along with you and drink throughout the day. Not only will you be doing your body a favor, but by eliminating plastic waste, you are helping out the environment as well!
2. Bathing Suits
Sun, sand, water, and sweats? That doesn't seem right.  When lounging on the beach or sitting poolside, a bathing suit is the only thing you're going to need. So pull out your 'itsy bitsy tinny weeny yellow polka dot bikini' and show off that beach body.
1. Money
"Cash," "Moolah," "Dough," "Dollar Dollar Bills Y'all"… whatever you want to call it, bring it! You're going to need it!
Packing can be tedious.  Follow this check list and you will be all set for your spring break get away.  Let the countdown begin!