WEST LONG BRANCH, NJ– Want to keep the information on your phone locked away from sticky fingered thieves and nosy partners?  There's an App for that.  Here is a list of the most unnoticeable and free secret apps that keep hidden texts, calls, photos and videos tucked away. If you are on the look out, this is what to search for!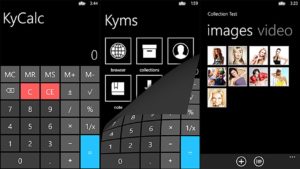 KYMS
According to iTunes, KYMS looks like a working and stylish calculator app but it contains an inviolable vault where you can hide and encrypt all your multimedia files, documents, passwords and much more with military grade security. According to Mashable, KYMS allows you to import media from your computer, camera roll, the web and more. It also supports Wi-Fi, so you have the ability to sync the hidden collections between devices. Something interesting about this application is that behind a passcode you can even hide Word documents, PowerPoint, and Excel spreadsheets that you don't want other people getting their hands on.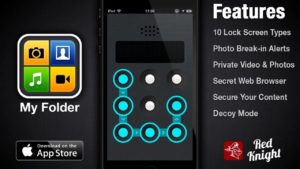 Best Secret Folder
This is the perfect privacy app that masks itself as a utilities application. No one would ever believe that there were personal photos and videos locked away. According to App Crawlr, you can simply add the photos and videos from your library or record directly through the app. It is also password protected so no one will have access.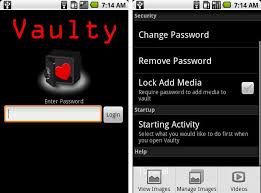 Vaulty
When using the Vaulty application, you not only have access to password-protected galleries, you can edit your photos, sort and filter your files, and create multiple vaults with different passwords as well. According to Mashable, the app also includes a "mug shot" feature, which snaps a photo of anyone who attempts to type in the wrong password, so be careful! Additionally, all subscriber will automatically has their hidden information backed up online.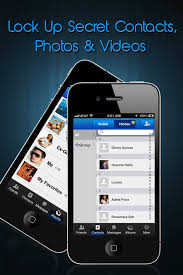 CoverMe
According to Google Play, CoverMe is one of the most confidential messaging applications available today. It provides private texting, secure phone calls and covert sharing of personal photos and videos and comes equipped with an unsolvable vault to protect your secret contacts, call logs, messages, documents, notes and passwords. CoverMe also allows you to call and text people who don't have the application by buying a phone plan. According to Giz Mag, the app includes a private phone number to contact the non-user. However, the only way to ensure that the phone calls and messages will remain secure is if both people have the app. Unlike many other applications, this one allows for a timed self-destruction of the communication to ensure the utmost confidential communication.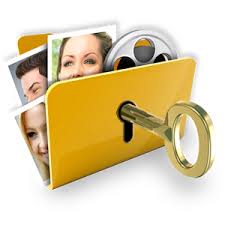 Gallery Lock Lite
Gallery Lock Lite is an exciting application that allows users to hide photos and has a "Stealth Mode," which makes the application invisible, according to Mashable. If you have any doubt that your significant other is hiding something, type an asterisk, the user's password, and press call. However, if you type in the wrong password three times your picture will be captured. The free version allows you to have a limited amount of photos protected, while an upgrade allows for unlimited uploads.
Whether you are worried that your partner is snooping around your phone or if you are prone to losing your phone and want to keep your information protected, these apps are sure to keep even your biggest secrets locked up.