WEST LONG BRANCH, NJ – During an interview with Digital Spy on April 22, The Avengers stars Jeremy Renner and Chris Evans fell under tremendous public fire for their "slut-shamming" comments towards Scarlet Johansson's character, Black Widow. The comments were made in response to a question regarding Black Widow's romantic involvement with a few Avengers characters.
Jeremy Renner, who plays Hawkeye, jokingly described Johnansson's character as a "slut" and a "complete whore." Chris Evans, who plays Captain America, bursted out laughing saying, "I was going to say something along those lines." Black Widow was the only female character in Avengers until Elizabeth Olsen's character, Scarlet Witch, was introduced in Age of Ultron.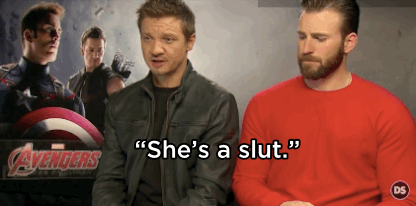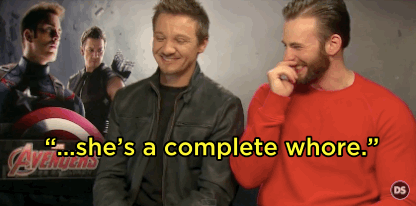 The Avengers cast is known to be extremely close on and off the set, so it's no surprise the two would joke about their fellow costars in some interviews. However, according to Twitter users, it was the manor in which it was said that upset their ever-growing fan base.
The following day, the crime fighting duo issued statements in Entertainment Weekly regarding the interview: "We answered in a very juvenile and offensive way that rightfully angered some fans. I regret it and sincerely apologize," said Evans. "It was not meant to be taken to be serious in any way" said Renner. "Just poking fun during an exhausting and and tedious press tour."
Many took to action and defended their superheroes on social media prior to the EW interview, calling it "sarcastic humor," which evidently, it was.
"I think there is a lot of pressure on celebrities to be politically correct and it is unfair," said junior Larissa Pfeffer. "They're human and they're entitled to bad humor just like everyone else." Renner's comment, in fact, says just that.
Renner also apologized that his "tasteless joke about a fictional character offended anyone." One fan who goes by "avengeravnue" on
Tumblr
made the comment "just because these people play are favorite characters, doesn't mean they ARE those characters," insinuating that fans sometimes get those lines confused.
"It makes no difference in how I see the movies, the characters, or the actors," said Larissa.
So the main question is, superheroes can to slip up too, right?
Since opening weekend, Avengers: Age of Ultron made an estimated $187.7 million debut, securing its place as the second largest movie opening in time. The Avengers still holds first place at $200 million. According to Disney, Age of Ultron has made a total of $672 million worldwide.