WEST LONG BRANCH, NJ  – As many students'  college years are coming to an end, there is one question left on nearly everyone's mind: "Did I really get my money's worth?" Sure, students are stressing over finding a job, and facing that dreadful question of, "So now what?"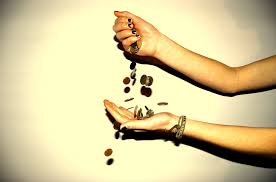 Perhaps some of your classes have left you feeling like you've wasted your money, but there is one way to know that you are getting the most band for your buck: savvy shopping. Your $300 textbook definitely left a hole in your pocket this semester, but with these smart shopping tips, you can buy a whole new pocket!  And pants to go with it! Simply flash your student ID and rack up the savings.  To our fellow college students, you're welcome.
J. Crew – In Store Only
15% off entire purchase in stores only
According to Complex.com, J.Crew has evolved from a retro style hub to a go-to destination for fashion editors, bloggers, and just about everyone else. For the college student who loves to mix and match while staying on trend, there is no better place to shop then J.Crew.  The J.Crew collections always land on the right side of the line between eclectic and quirky, according to Style.com, keeping your look fresh and fun for every occasion.  And 15% off!  Who can beat that?
H&M – In Store Only
15% off purchase in stores only
 As college students, we are always on a budget. So with the 15% off discount and a great prices, H&M is sure to meet all of your fashion needs. According to their website, H&M keeps customers up-to-date with the trends of the season and brings you fashion and quality at the best price in a stylish, accessible format. Shopping at H&M means you will always be on trend without breaking the bank!
Banana Republic – Online Only
20% off full-priced order
For young professionals looking to start their careers, Banana Republic has everything you need to build your professional wardrobe. According to Elle, Banana Republic embodies a modern, edgy, and chic fashionista in their collection. Professional doesn't have to mean a black suit; at Banana Republic you can fuse fashion and function.
Buffalo Wild Wings
10% off entire meal
Buffalo Wild Wings offers the best of both worlds: as a sports bar and chicken wing emporium, no one beats Buffalo Wild Wings when it comes to game night. They have 16 different sauces and five seasonings to make your taste buds water. According to their website, Buffalo Wild Wings has authentically awesome and award-winning Buffalo, New York style wings!  And 10% off?  Bonus!
Subway
10% off subs, salads & snacks
For a quick and easy lunch, Subway is the place to go. In fact, according to their website, Subway understands the importance of offering a variety of healthy options and provide their customers with access to complete nutritional information. They are not only healthy, but offer have several different items to choose from, giving you a wide range of affordable options.
Pizza Hut
10-20% off on pizza pies
Who doesn't love a good slice of pizza? Pizza Hut offers classic and skinny pizza, which allows anyone, even the picky eaters, to have options. All you have to do is ask and you will receive anywhere from 10-20% off on a delicious pizza pie!

Be sure to get all of these deals while your student id is still valid. You have spent a lot of money attaining your college degree, and the perks you can receive from being a student are well worth it. So, go out there and do some savvy shopping.