WEST LONG BRANCH, N.J.–Poet Carlos Andres Gomez performed to a large crowd during the Spoken Word event hosted by the Student Activities Board and Lambda Theta Alpha Latin Sorority, Inc., in New Hall's first floor lounge on Wednesday evening.
Carlos Andres Gomez's set consisted of seven poems about various topics. These included genocide, being in love, dancing, Gomez's family members and masculinity. In between performances, Gomez talked with the audience, asked questions, and joked with the students in attendance.
"I love the energy here, give yourselves a round of applause Monmouth University," said Gomez at one point during the night. "I feel a little bit in love with every person in the room right now."
There were twelve theater style seats set up in the lounge in anticipation for audience members. However, twelve seats were not enough. Seats were quickly claimed by students, with some squeezing together to fit more than one person to a chair. In order to accommodate the size of the audience, metal folding chairs were placed in the back and on the sides of the room. Students also snacked on brownies, cookies, and enjoyed hot tea and coffee provided by Gourmet Dining while watching Gomez's performance.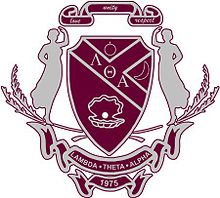 Before the performance of his last poem, Gomez had every member of the audience–seated or not–guess what number he was thinking of between zero and 100. The audience member who guessed the number closest to his answer received a free copy of his newly published book,  "Man Up: Reimagining Modern Manhood."
After the performance, which lasted an hour and a half, Gomez stayed to talk to students and sell copies of "Man Up." He autographed copies of his book, as well as promotional postcards that were available to the audience for free. Art student Vartekea Dougba even asked Gomez to autograph a poem that he had written himself.
Gomez was brought to campus by the Diversity Chair of the Student Activities Board, Darius Jenkins, who in his own words is responsible for "showing the many different cultures that exist in the Monmouth University culture and beyond." He decided to bring Gomez to campus on the recommendation of fellow Student Activities Board members who had seen the poet perform at a National Association for Campus Activities showcase.
"He was up against many other spoken word people and ended up leaving the whole crowd speechless with how good he was," said Jenkins.
The Student Activities Board booked Gomez to come to campus in the spring semester of 2015. The event cost about $1,500, according to Jenkins. He felt that Carlos Andres Gomez's  Spoken Word was worth every penny, however.
"[The event] was a good event to bring to Monmouth campus because Carlos has the ability to make a whole entire crowd silent and focused on his every word," said Jenkins.
Jenkins reached out to Lambda Theta Alpha to help with the diversity aspect of the event.
"It was a great opportunity to cohost this event with SAB because Carlos Andres Gomez speaks a lot about issues that are relevant to the Latino community," said Lambda Theta Alpha Latin Sorority President Crystal Diaz. "The diversity chair of SAB, Darius Jenkins, knows we support educational and awareness programs of all Latino issues and invited us to cohost with them."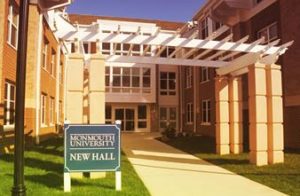 "Spoken Word was an event for the Shadow program," said Jenkins. "It was a way for first year students to see the different side of what is offered at Monmouth University."
This was especially true for freshman and event attendee Pooja Saah. Before Gomez took to the small stage erected for his appearance, the student said her skin got goose bumps looking the artist up and watching his previous work. Saah sat in the front row along with friends and fellow freshmen Grace Roeder and Karla Clavelo, who agreed with her praise for Gomez.
Despite the lack of seating, Jenkins felt that in the end the event was a success.
"Everyone loved [Gomez] and thought he was wonderful," said Jenkins. "I love how people participated when he asked questions and how everyone was focused and listening to his every word. I thought his performance was amazing, it left with me no words on how good it was."