WEST LONG BRANCH, N.J.–Lips are a huge focus for this year's hottest makeup trend–matte lips. According to The Beauty Bean, light and glossy lips are usually a go-to for the spring, but matte lip colors are making their way to the top. Thanks to Kylie Jenner and her Lip Kit lipstick line, matte lips have been all the rage.
The socialite's lip liners, which sold out within seconds upon initial release, start at $24 while her lip stains are marketed for $29. The Lip Kits come in three different colors along with a matching lip pencil: Candy K, True Brown, and Dolce K. The shades range from light to medium to dark and all have a matted finish.
For college students on a budget, these coveted lip products may realistically find themselves at the top of the wish list rather than at the top of the shopping list. Luckily, some higher-end and drugstore brands have duped these lipsticks at slightly more affordable prices.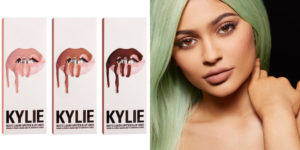 The first dupe is for Kylie's Candy K Lip Kit. Anastasia's liquid lipstick in Pure Hollywood is a perfect color match and retails for $20 at store's such as Sephora, Ulta and Macy's. This color is a mixture of a sand nude and salmon pink color, creating the perfect everyday lip color that will match any outfit.
The second dupe is Jeffree Star's Velour Liquid Lipstick in the color Dominatrix. This color is almost identical to Kylie's True Brown K Lip Kit. An affordable alternative, it rings in at $18. The deep mocha color creates a smoky makeup look that can dress up the most laidback of outfits. Dark colors are particularly favorites for a night out on the town or any special occasions. Don't be afraid to be bold!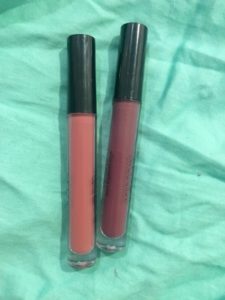 The third dupe is for Kylie's Lip Kit in the color Dolce K. ColourPop Cosmetics sells a nearly identical product in the shade Teeny Tiny. The best part? It is only $9 a tube. The warm mocha brown is perfect for complimenting any skin color. Mashable recently stated that brown hair compliments this color best, although blondes and reds will also look great with it. It is worth noting that the lip color dries as a deeper nude shade, which creates a truly universal shade.
As for Kylie's Lip Kit lip liners, NYX Cosmetics takes first place with the most affordable and spot on dupes. For Kylie's Dolce K color, NYX's $14 Slim Lip Pencil in the color Mauve compares best. These lip liners are creamy and apply smoothly for the perfect pair of lined lips!
While Kylie's Lip Kits have been selling out in just ten minutes for every re-stock online, these affordable alternatives will have you looking like Kylie in no time. You save time and money all for the same great look.
So, which shade will it be?–an everyday nude, a deep brown as a bolder choice, or a darker nude that makes a subtle statement?
https://youtu.be/izayf0OuBtg