WEST LONG BRANCH, N.J.–Few drugs evoke the same negative reaction that heroin does. For most cities around the country where addiction is a serious problem, the goal is to remove it from the streets as quickly as possible. Ithaca, N.Y., however, has other plans.
Ithaca knows that it has a heroin issue and what the effects of this dangerous drug are. The city wants to get rid of it, but its leaders knows that this can't happen overnight. Landing on a radical new idea, they have discussed administering the drug legally into the city's users.
"This part of the plan is about keeping people alive, helping them get treatment, helping them get better, but in the meantime making sure that they live long enough to get that treatment,"  said Ithaca mayor Svante Myrick in an interview with 1010 WINS.
The whole premise of the plan is that, by allowing the city to administer the drug, they can make sure not only that the heroin is pure, but also that a non-lethal dose is administered to each user.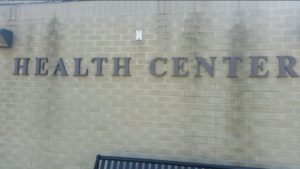 Despite being available to inject the drug under the proposed plan, the city would not provide the drug. Its leadership wants to be a solution to the problem, not become a drug dealer. Some take major issue with this aspect of the proposal. Opponents say that while it may get some people off of the addictive drug, it will not end the ubiquity of dealers supplying it and the crime involved with it.
Although Myrick's plan seems revolutionary, it is actually not the first of its kind in North America. Vancouver is home to the only two legal heroin facilities on the continent. According to the Ithaca Journal, these sights are effective too. Over 700 people visit them each day.
The Vancouver model brings patients in, injects them with heroin, and monitors them to make sure they make a full recovery after. In addition to providing the heroin injections, the city also has a drug rehabilitation program in the same facility. The system is entirely set up to help people survive the drug and then break their dependency on it.
Of course, a system this radical is not met with universal acceptance. Myric and his plan have come with their own share of criticism.
Addiction expert Mike Gimbel told the NY Daily News, "It's misguided. The addict is going to say: this is cool, a place I don't have to worry about the cops. Why should an addict stop if there are no consequences for their behavior?"
However, to others, it's not about stopping the drug, but stopping people from dying from it.
"What brought me around was the realization that this wouldn't make it more likely that people will use drugs," said District Attorney Gwen Wilkinson, also to the NY Daily News. "What it would do is make it less likely that people will die in restaurant bathrooms."
Monmouth students also have mixed feeling about the plan. Monmouth senior Nash wiener said, "It kind of goes two ways for me. Obviously heroin is an illegal drug and should not be given to anyone legally, but if it saves people from dying, it is better."
The radical plan has not gone into action, but it very well might in the near future. It will be interesting to see how it plays out.
https://www.youtube.com/watch?v=bIaU1rVkubs&feature=youtu.be