WEST LONG BRANCH, N.J. – One of the most interesting entertainers of our generation, Donald Glover has released a head turning new album, titled Awaken, My Love!, under his stage name, Childish Gambino.
Glover has recently reached new levels of popularity, thanks to his writing for 30 Rock, helping create and direct the hit show Atlanta, and being a unique stand up comedian. At the age of 33, he has already shown his talents through multiple platforms of entertainment while also evolving musically. In Awaken, My Love!, he has made a bold choice to switch styles from mainly rapping to mainly singing. By watching his transition from his prior EP, STN MTN / Kauai, one can assume that Awaken, My Love! will be representative of the new style of music Gambino will deliver from here on out. As Glover said himself in his stand up special, Weirdo, "once you get around your 30's, that's what you're gonna be for the rest of your life, pretty much."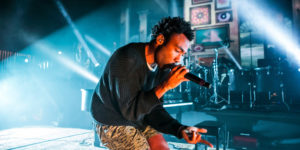 Awaken, My Love! blends all of Glover's influences from the sixties and seventies: R&B, Soul, and Progressive Psychedelic Funk. The opening track "Me and Your Mama" is reminiscent of the power vocals pumped out by Prince and James Brown, while the instrumentals contain hints of Pink Floyd and Parliament. It is wonderfully refreshing, haunting, and peculiar – perfectly setting the tone for the rest of the album.
The second track is "Have Some Love", which contains group vocals that imitate early seventies funk in the style of Marvin Gaye, Curtis Mayfield and the Isley Brothers. Its lyrics contain powerful messages about loving each other, respecting each other, and how it is quite difficult to find people who actually do this today. It is about seizing the day, and spreading the love.
"Boogieman", the third song on the album, sounds like it draws inspiration from Sly & the Family Stone both musically and vocally. It's openly funky and progressive, and mixes multiple genres into a melting pot of influences similar to the ones that formed Glover's musical identity.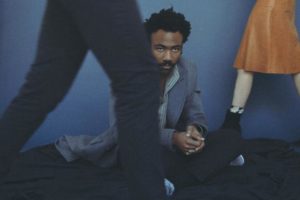 "California", track seven, is that one song on the album that is one of those "you either love it or you hate it" kind of songs – but honestly, I love it. It is difficult to decipher exactly what he is doing with his voice, but it sounds almost like mumbling altered by heavy auto-tune. It is what makes "California" one of the most charming and quirky songs on the album. It gives off the vibe that Glover and his team were just having fun in the studio, and happened to create this piece. If you were feeling down, this is the song for you – it would immediately change your mood just because of how bright and happy it feels.
As a whole, Awaken, My Love! is a funky and peculiar collection of music. If you know of Glover through his work across other media platforms, you would know that his music oozes with his personality, humor, and style. Usually when you see an artist create a stage name or persona, it separates the person on the stage from the person they are in real life. But in Awaken, My Love!, we see Childish Gambino and Donald Glover having none of that separation; they are one and the same, working together to create an album that is definitely worth listening to.