WEST LONG BRANCH, N.J. – Recording artist and producer J. Cole has become a powerful voice in the hip-hop community after his speedy rise to fame. His stand-out style has shown up once again on his latest album, 4 Your Eyez Only, which was released on December 9, 2016.
There are only 10 tracks on the album, which is irregular for a hip-hop album, as they typically contain 15 to 20 tracks. This is J. Cole's shortest album, with only 45 minutes of material. However, less is definitely more – 4 Your Eyez Only is J. Cole's strongest record yet.
The overall feel of 4 Your Eyez Only is musically rather ambient. It draws clear influence from the jazz genre, with the fretless basses used on "Foldin Clothes", the horns in "For Whom The Bell Tolls", and the style of the piano in "Ville Mentality". The songs keep a cool, collected atmosphere while lyrically delivering impactful messages about relevant topics such as racism, fatherhood, death, and love.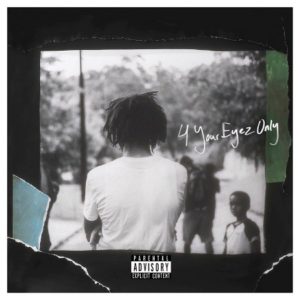 The stand out track on the album is undoubtedly "Neighbors"; it tells a story about J. Cole moving to a nice neighborhood, then dealing with a visit from the police because his neighbors think he is a drug dealer. It focuses on the embedded racism in U.S. society, and challenges our ideas of equality.
"Deja Vu" is the catchiest tune on the record, featuring multiple hooks throughout its duration. The track includes a simple, poetic line on J. Cole's philosophy of love, that goes,
"Some people talk about that love at first sight s***,
To keep it real I don't know whether I believe it's true,
But if it is than tell me if I'm wrong or right,
If I fell in love with you before I ever even knew".
A huge chunk of the track is dedicated to how he has his eyes set on where he wants to be, and that he can't honestly promise to be with the woman in the song even if she was perfect for him.
"She's Mine Pt. 1" and "She's Mine Pt. 2" provide the sweetest testaments to fatherhood. "Pt. 1" confesses a profound love of searching for one's true identity, and growth through the love of a child. "Pt. 2" reveals a very different view on the matter, as J.Cole asks himself if he is even worthy of his daughter, how she is such a gift, and how she gave him a true purpose.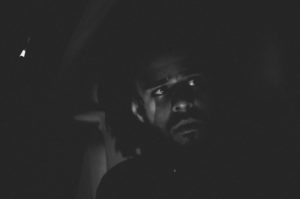 The song that's the most fun both lyrically and musically is "Foldin Clothes". It carries a funky bass tune with a soul based rhythm guitar, complete with a hip-hop drum beat. The lyrics are charming and amusing, as J. Cole discusses topics such as Netflix and almond milk.
Overall, 4 Your Eyez Only is a very conscious album full of powerful themes, poetic lines, and artistic arrangements. It has its similarities to 2014 Forest Hill Drive, but it definitely has its own flavor. It shows J.Cole's growth as an artist, and a rare to look into his personal thoughts. It's an album worth listening to, regardless of your genre preferences.