WEST LONG BRANCH, N.J. – For the past several years, and many reboots, Clark Kent a.k.a. Superman has always been the hero of Krypton and the savior of Earth, along with his Justice League buddies. However, the past year has been all about Supergirl, Kara Danvers. Much like her cousin Clark, Kara was sent to Earth to escape the destruction of their home planet. However, unlike him, she got stuck in space only to reach Earth after Kent was fully grown.
Melissa Benoist is featured as the goofy yet charming Kara Danvers. One may recognize her from her time as Marley on the hit television show Glee. She's joined by some stellar cast mates who are recognizable from other popular shows as well, including Chyler Leigh from long running TV drama, Greys Anatomy. Leigh plays Alex Danvers, Kara's adopted older sister who lives a secret life as an agent with the firm that Kara eventually teams up with to bring down the hostile beings who have invaded the planet.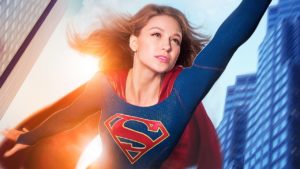 This brings us to the plot of the show: Kara Danvers is living a double life, the most successful one on TV since Hannah Montana, along with fellow superheroes The Flash and Arrow.  Like Kent, Kara works for a media company under a persnickety boss and only starts using her powers for the greater good after her sisters' life is threatened. After teaming up with her coworker and friend, Winn, Kara takes after her cousin and starts saving people around her city under the pseudonym of Supergirl. Eventually we're introduced to James Olsen, a photographer and old friend of Superman's, and Hank Henshaw, the director of the DEO and someone who's hiding a huge secret that is used to further the plot later in the series.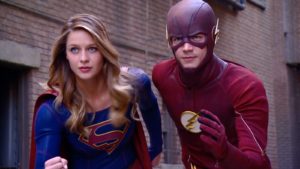 My favorite part of this show is that it's relatable, even though Kara is technically an alien just masquerading as a human. She is someone who faces the same problems many women face today. Along with dealing with a boss who overlooks her, she's dealing with boy problems, and fights with her family. Benoist makes it easier to love a flawed character who deals with her problems, rather than having a character who doesn't have any problems whatsoever.
Supergirl is the kind of show that helps people figure things out, and unwind after a long day. The writers of the show play with the emotions of the audience in a way that never leaves you hanging too much, and never leaves you wanting more from an episode. It is a nice break from the typical darker DC Comic universe.