WEST LONG BRANCH, N.J. – The French DJ duo Justice released their third album Woman on November 18, which features a unique take on nu-disco and shows a deterrent from their natural gritty and dark tone towards a much brighter 70's pop sound. This album reveals how Justice morphed their style from Grit to Disco. Woman contains 10 songs, the least amount of songs they've ever had on a record, but it is still their longest studio album with a run-time of 55 minutes.
Half of Woman captures pure disco influence while the other half plays with their take on the genre, and mixes their tribute to Nu-Disco with their own sound. There are 6 songs with vocals which contain features, by Morgan Phalen on "Pleasure" and "Randy", M. Yaman on "Fire", Johnny Blake on "Stop", and Romuald on "Love S.O.S.". Their opening track "Safe and Sound" contains vocals but does not have any featured artists.
Their instrumentals fluctuate with the tone of the album. While certain tracks like "Close Call" are more atmospheric, tracks like "Alakazam !" and "Chorus" carry a pace and are more gritty like their works from Cross. "Heavy Metal" is an instrumental that features influences from classical music, which makes it stand out from the rest of Woman. Its very dark and eccentric, capturing something classical and yet oddly modern.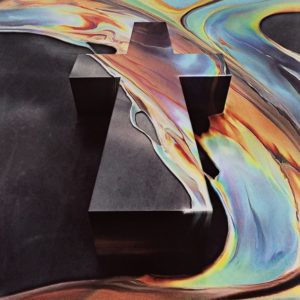 Their first single "Safe and Sound" sets up most of the songs that don't derail from the nu disco genre. It carries a really funky slap bass tone that is phenomenal over ambient synth-like sweeps. The drum track holds a simple count but helps everything else sound stronger. The group vocals contain a heavy choir feel as the violin cuts through like a knife. While the bass is compressed and bleeds through a filter, the violin contains clarity which creates a unique contrast.
When listening to track three, "Alakazam !", all the listener can hear is the striking resemblance to the sounds of Blondie within the rhythm. The way the bass, synth, and drums compliment one another highlight influences from the late 70's and early 80's musical era. It captures a fresh and crisp disco vibe, with bizarrely progressive synthesizers.
"Chorus", the sixth track on the album, is a testament to the growth in their sound. It captures the heavy distorted waves of synth the band used in prior albums, while topping it with graceful vocal melodies. It creates a haunting contrast, with multiple suspenseful build ups.
Following "Chorus" is "Randy" which captures the perfect mix that Justice was going for in Woman. The way the music carries a call and response in the chorus creates a beautiful build down back into a heavy distorted transition, which then goes into a subtle verse. It creates many ups and downs in energy and flow of the track.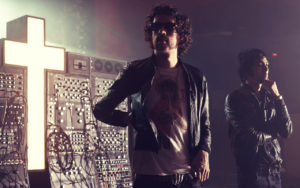 The song that stood above the rest was track 9, "Love S.O.S.". Its has a darkness to it but still has that disco feel. The vocals carry a breathy feel which is caused by a filter. The build up within the song carries a largely haunting growth. The song is calling for love in a time where we may need it most. Musically there is an urgency especially with the siren feel on the synth. It again, captures the power of contrast between calming chords on the electric piano and the siren-like screech from the synths.
The first half of Woman is contemporary and distant to the usual sound of Justice, but the second half sounds like a mix of their darker music with a new, experimental energy. It captures such a wide range of emotion and influence that it may be their biggest risk as a band – a risk that is well worth it. The album as a whole is worth listening to, but the sound from "Chorus" to "Close Call" is simply magical.