WEST LONG BRANCH, N.J. – Who knows if there was ever a more assumed finals matchup than what is supposed to be this year's championship series between the Cleveland Cavaliers and the Golden State Warriors. However, the game is played for a reason. Every fan of a team involved in this year's chase is allowed to dream that their favorite player on their favorite team will be hoisting that Larry O'Brien championship trophy in the air. So let's take a look at some of the matchups that have taken place so far.
The Spurs, Celtics, Clippers, Warriors, and Grizzlies all find themselves in a familiar place. Teams like the Bucks, Jazz, and Wizards might not be so familiar, and even though a few games have only been played, it has still been nothing but exciting to watch. Kawhi Leonard of the Spurs and Jimmy Butler of the Chicago Bulls are showing out and holding it down for their team already up 2-0 on the series.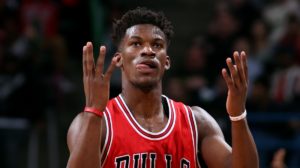 The Bulls may be the first team in the history of the NBA to come in as an eighth seed and knock off the number one seeded team in a seven game series. However, two teams completed this feat back when the best-of-five format was implemented: the Denver Nuggets in 94' and the New York Knicks back in 99'. Hopefully the Celtics can come back and make this a competitive match, although it will be tough as the next two games are on the road as they head to Chicago. The Bulls had their problems during the regular season, but everything is clicking right now.
It is impossible to not feel bad for Isaiah Thomas as it was reported his younger sister had passed away in an automobile accident over last weekend. He was obviously extremely visibly emotional in his first game of the series that took place this past Sunday.
After Joe Johnson's clutch shot at the buzzer after game 1, the Clippers came out hungry last night and got the series even at 1-1 after their victory. They were able to outrebound Utah 60-38, and quite possibly the reason being their star player Rudy Gobert was out for last night's game, which led to 24 points for Blake Griffin and a double double for Deandre Jordan. LA's frontcourt was able to have their way with Gobert sidelined, and hopefully he will be back for game 3 to keep the Jazz's playoffs hopes alive.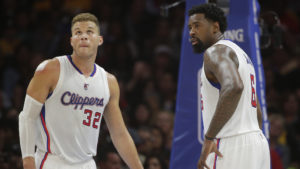 The Raptors were supposed to be a favorite in the East this year, after they had fallen short last year to the former champions, the Cavs. They resigned Derozan who had averaged almost a 50% field goal percentage and averaging 27.3 points per game. The Raptors had their work cut out for them last night in game 2 after the Greek Freek led the Bucks to an early 1-0 series lead against the Raptors.
The Spurs and Cavs are both taking care of business and are most likely going to get a little more resting time as they both take a 2-0 series lead in their respective series.
The Hawks, Thunder, and Blazers are all looking to even the score in their series tonight, as the Wizards, Rockets, and Warriors continue to keep applying pressure, forcing their opponents to keep their backs against the wall.