WEST LONG BRANCH, N.J. – A Netflix adaption of the young adult novel, 13 Reasons Why, looks directly at the life of a high school girl named Hannah Baker, who left 12 tape recordings in which she explains why certain people and the situations they caused were the reason for her suicide.
The show addresses the devastating effects of suicide and what it does to your family, and people who are close to you. By no means was the show intended to sugar-coat the effects of suicide; it gives viewer's a brutally honest look at the havoc it can create. There have been numerous articles on how some viewers are not happy with the show because of the way it depicted mental illness and suicide, as if it did not address mental illness. However, the focus of this show was necessarily mental illness, as the author was primarily attempting to show a specific story of a bullied teen. He gives his reasons for the book and why he wrote it the way he did in an interview with Teen Vogue from early March of 2017 – just a few weeks before the show premiered on Netflix.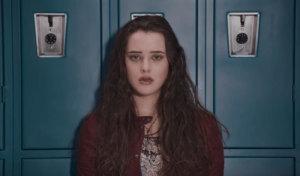 One significant aspect of the show is the way in which it addresses the "male gaze". According to TVTrope.org, the male gaze is defined as the often unconscious assumption on the part of a creator that the audience is male (and, generally, heterosexual). This frequently applies, even in works intended for women. It is seen in many films and has been pulled into the limelight lately by many Hollywood influencers. This conversation comes in the wake of women rallying against sexism across the globe, participating in Women's Marches, and just making their voices and displeasure heard.
Instead of seeing what happens to Hannah and the other girls in the school, you see the fear and sadness in the eyes of the women. When the boys of the high school rated girls on their bodies, and subsequently created a toxic atmosphere for the girls, you see the fear and disgust in the eyes of the women, not the crude language and gestures that are done by the boys.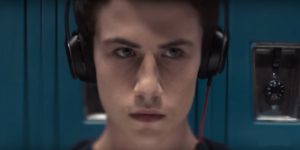 The show does deal with some very serious subject matter, and for this reason, it could be triggering to some people. The show does have very graphic scenes during certain episodes, and there are warmings before the start of the episode to help viewers out.
This show is something that the world needs to see, because it shows you just how much words matter. People are affected in different ways and have different outcomes, and this is just one of the worst of them.
https://www.youtube.com/watch?v=JebwYGn5Z3E