The Student Activities Board (SAB) hosted their Wipe Out event on Shadow Lawn on Saturday, April 21. The event provided inflatable obstacles to students and free food to the first 200 to arrive. The event ran from 3:00 p.m. to 7:00 p.m., allowing students plenty of time to enjoy the event and the beautiful outdoor weather.   
One of the inflatables was an obstacle course that included climbing and navigating around different things. The other was a race between two people – each was strapped to a bungee cord and hard to run to grab a bean bag. The person who could grab it first, while avoiding behind pulled back, won.  
The students who wanted to participate in the obstacle courses needed to fill out a waiver first, but then they were allowed access to the games for the rest of the event. Some students took advantage of this by going to their dorms or to the dining hall before returning to enjoy the inflatables.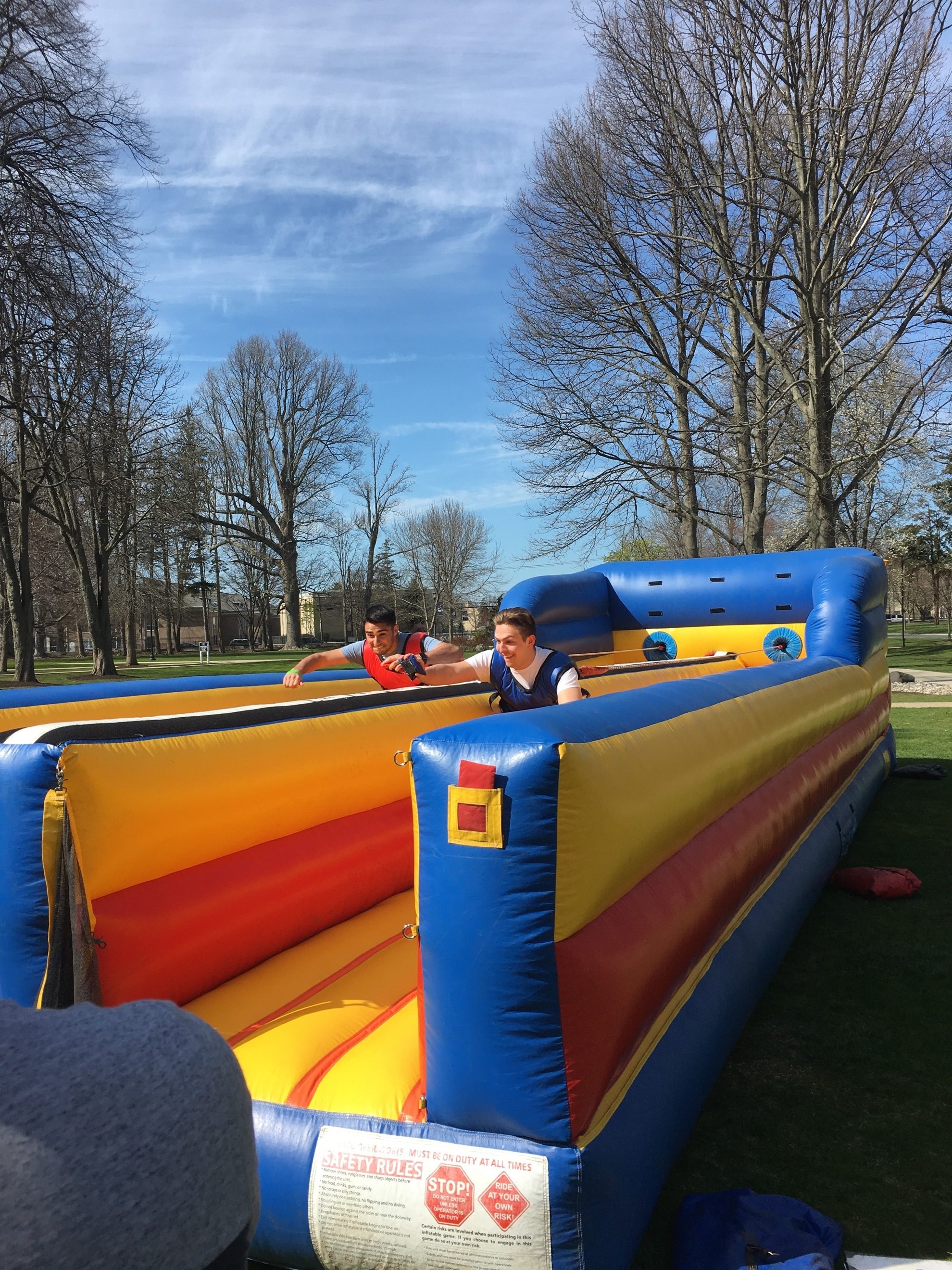 In order to receive free food, as provided by Glazed & Confused and Playa Bowls, the students had to go to a table and show that they followed SAB on social media. Once they did this, the students were given two tickets that they would then exchange for food.  
Glazed & Confused is a New York City-based company that specializes in making fresh mini donuts that they cover in different treats. Flavor combinations available included cookies and cream or peanut butter. Students were able to go to a small food truck in front of Wilson Hall, where iced coffee and drinks were also sold, to get the treats.  
Playa Bowls was the most popular food option for the students attending. Within an hour of the event starting, the tickets for Playa Bowls swerve gone. Every student who was lucky enough to snag a ticket received an acai bowl that included granola, blueberries, strawberries, and honey.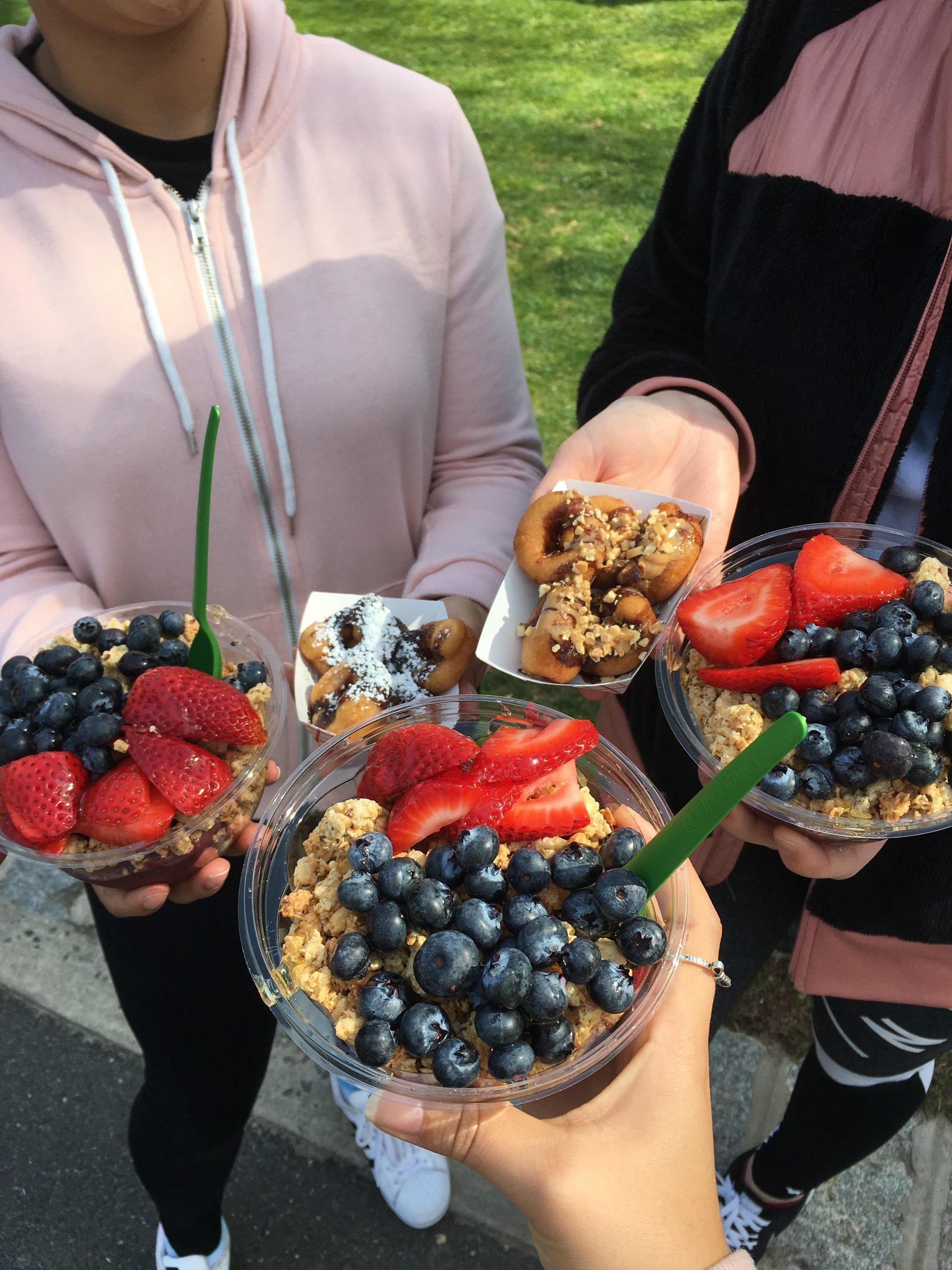 The collaboration between SAB and Playa Bowls was a huge success, and was the result of a mutual desire between the two organizations to work together. Emily Marsh, a junior student and one of the main organizers of the event, said that she had always wanted to create an event that would bring Playa Bowls to campus but was not sure how. One day, she went to the Pier Village location of Playa Bowls wearing an SAB sweatshirt, sparking a conversation between the two.  
Sophomores Madelyne Jimenez and Christina Moffett were lucky enough to receive the tickets for Playa Bowls. Jimenez said she heard about the event through social media, and was sure to arrive early enough to be one of the first 200 people at the event.  
According to Marsh, the main goal of the event was "to get people out of their dorms." She wanted people to be able to enjoy spending time on campus outside of their dorm rooms and resident buildings. 

Featured photo taken by Cristina Espinosa.