WEST LONG BRANCH, N.J.–In a press conference held on March 7, Peyton Manning officially announced his retirement from the National Football League after 18 years of playing professional football.  Many fans of the sport agree that he has forever changed football, and as such, was honored by many throughout the entire league.
"It was a blessing to coach Peyton Manning," said Manning's coach this past season, Gary Kubiak. "Nobody worked harder at the game, and nobody prepared harder than Peyton. His preparation was the best I've ever seen with how he went about his business. There was nothing like his work habits. Each and every week, he did everything he could to get ready to play, not only against the defense but against the coordinator."
Manning is one of the best players the NFL has ever seen.  He has set more than 20 records throughout his time in the NFL, including having the most passing yards in a season, the most passing touchdowns, and having more wins than any other player.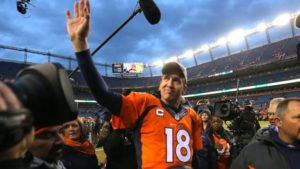 Manning was not only a great quarterback that held many different records and titles within the NFL, but he also was a great player that others looked up to and admired.
"Congratulations, Peyton, on an incredible career. You changed the game forever and made everyone around you better. It's been an honor," New England Patriots quarterback, Tom Brady, wrote on Facebook.
Many other players as well as others associated with the NFL have also taken to social media to congratulate Manning on his career and success.
"It was an honor and a privilege Peyton #FarewellSheriff," tweeted JJ Watt, defensive end for the Texans.
Cameron Newton, Carolina Panthers quarterback and Manning's last opponent in Super Bowl 50 took to Instagram to show his admiration and respect for Manning.
"I am grateful to have shared the field in your LAST game but most importantly I am grateful to have mimicked a style you created to bring out the best in MË! [sic]," he said. "And that style is/was mastering the art of: PREPARAT1ØN [sic]. You have changed this game in ways you will never no and I admire the man you are on and off the field."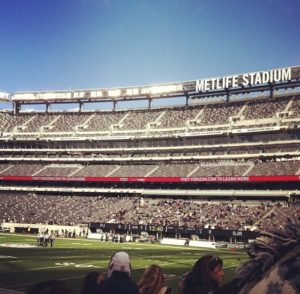 "You set the bar H1GH….extremelyH1GH [sic] and knowing your family, I know that's just the norm," Newton continued. "I came into this league gagging and still gagging my talents to this day off of the things that YOÜ [sic] have done and accomplished; because you are and you will FOREVER be the STANDARD! So long SHER1FF [sic]!"
Manning has remained humble and thankful for all of his accomplishments and hard work in the NFL.  Even though he has played his last down of football, he had nothing but good things to say about his future.
"Life is not shrinking for me; it's morphing into a whole new world of possibilities," Manning said when asked about his future endeavors. "I revere football, I love the game. You don't have to wonder if I'll miss it. Absolutely I will."
Many wondered, "Why now?" when Manning decided to retire from football.  Some people think he should have retired four years ago when he was injured with the Indianapolis Colts, while others think he still has a couple more years in him with the Broncos. In response to this question of timing, Manning could not have given a more perfect answer.
"There's something about 18 years – 18 is a good number," he said. "Today I retire from pro football."
Many fans will agree that no one will ever wear the number 18 better than Manning did.