West Long Branch, N.J. (The Verge) – Every April, baseball begins again. No matter what the expectations are, every team begins the season with the dream of reaching the World Series. The Yankees, primed to make another run at the fall classic, and the Mets who are looking to prove doubters wrong, have begun their journeys to October yet again.
The Yankees are in a familiar spot, loaded with a roster full of talent and ready to compete in arguably the best division in baseball. Although their usually high expectations exist again, there are some questions marks. First, the rotation is full of what-ifs. You have C.C. Sabathia, the clear anchor of the rotations, but after him, many fans begin to wonder. The Yankees want the young and very talented Michael Pineda to emerge as the no.2 guy. However, he has began the season on the disabled list. There is no question that Pineda's stuff is all star caliber-a mid 90s heater, a devastating breaking ball, and an improving change up. If healthy, Pineda should be effective at the top of the rotation with Sabathia. Then, who will step to bolster the rotation? Hiroki Kuroda has proven himself with Dodgers, but he now pitches in a tougher division and also isn't getting any younger (37). Ivan Nova had an impressive rookie campaign, but he needs to establish consistency during his sophomore season. Let's see how he handles the high powered American League his second time around. Phil Hughes has shown flashes of how good he can be. He has dominated coming out of the bullpen and has also made some impressive starts. Similar to Pineda, health has been an issue. If Hughes can stay healthy for a full year, he could be a stalwart in the middle of the rotation. Last comes Freddy Garcia. After an unexpectedly good year last season, it remain to be seen if Garcia can do it again. He is into his mid 30s and his velocity is slowly dipping. If asked to be the no.5 guy, or make a spot start, then Garcia is in a decent position with a reduced role.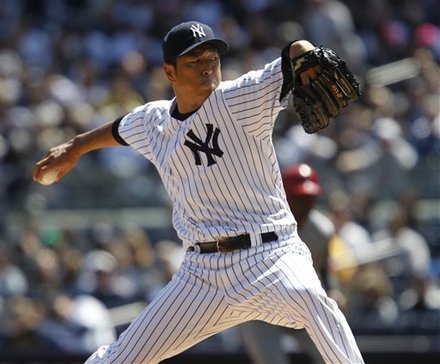 Lineup wise, the Yankees should score runs without too many problems. Derek Jeter is still getting it done at the top of the lineup, along with the speedy Brett Gardener and his 50+ stolen base capability. Mark Texeria and Curtis Granderson should provide plenty of thunder in the middle of the lineup, and also provide gold glove caliber defense. Alex Rodriguez can still get it done at third, Nick Swisher is a club house favorite and provides good power and a strong arm in right field. The most dangerous of batters will be Robinson Cano. The Yankee's best all around hitter, Cano has proven he can consistently hit for a high average and plenty of homers. Russell Martin is solid behind the plate, and veteran Raul Ibanez can still hit at the DH. Overall, the Yankees should be a lock for 90+ wins and in contention for the division along with Boston and Tampa Bay.
Across town from the Bronx, the boys from Queens are trying to prove people wrong. Yes, the Mets might be better than people think. They will need a lot of things to go their way, most importantly with health. If the Mets want to compete in the pitching heavy National League East, they will need ace Johan Santana to pitch in 30+ games. He had a strong spring and has looked like he hasn't lost much in first two starts this season. If he can play from April to September, the Mets have a legitimate no.1 starter. The seemingly timeless R.A. Dickey is the no.2, and why not? He has posted a sub four era each of the past two seasons, and has also been a great influence in the clubhouse. Jonathan Niese is pitching in his second full season, and should be able to put up solid numbers in the middle of the rotation. The left hander has an improved cutter to go with a good fastball and devastating curve. Mike Pelfrey is the no.4 and that is much needed. The pressures of being the top guy last year seemed to get the better of him, so maybe a lesser role will allow him to pitch with less stress. If Pelfrey does not improve and show some consistency, you can bet his days in New York are limited. Dillion Gee rounds out the starting five for the Mets. He had a mid four era last season, but showed grit on the mound. If he can lower his era a little and give the Mets 175+ innings, then he should be fine as the no.5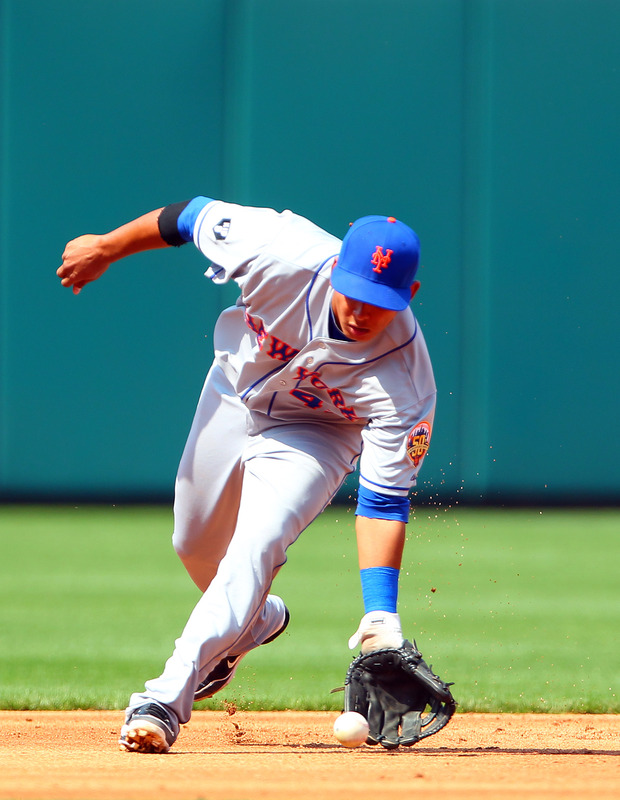 The Mets lineup could be a lot more potent than last season. The main reason, again, is health. Ike Davis was playing at an all star level last season before injury ended his season. If he plays in 150+ games, expect at least 25 homers and 90 rbis. David Wright missed much of last season and played hurt when he shouldn't of. The new fences at Citi Field should make it much easier on Wright this season, so expect a big year from a healthy Wright. He and Davis should make for a solid 3-4 in the middle of the lineup. The table setters will have to be guys like Andres Torres, Ruben Tejada, and Daniel Murphy. Murphy has showed he can flat out hit, so he will most likely be in the 2 spot. Torres can run well, but has a low on base percentage. Tejada showed good hitting signs in the second half last year, but is still very young, and mainly known for his defense.
It will be interesting to see what Terry Collins does at the top of the lineup. Lucas Duda had a solid rookie campaign and will most likely hit fifth or sixth in the order. He showed tremendous power, and could hit over 20 homers if given a full season. You won't get much defensively form Duda, but the kid can rake. Josh Thole will begin his second full season as catcher, and isn't expected to hit too much, so you take what you can get from your catcher. And then there is Jason Bay (sigh). Bay is under much pressure from his 4 year, 66 million dollar contract. He is in his third year, and has barely produced. The man hustles. He runs out every ground ball and  dives in the outfield. He just can't seem to hit. Maybe the new fences at Citi field will help him, but the Mets have dead weight if Bay can't produce, especially considering he will bat fifth.
The 2012 Mets on paper are in a position to surprise, because the pressure is off. The NL East is loaded with talent, but who knows what this team can do if they are healthy. Should be an interesting summer.