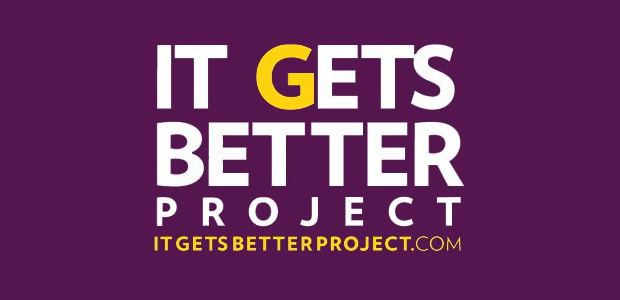 West Long Branch, NJ (The Verge)— "It Gets Better"—not many people hear this phrase and know exactly what it relates to.   "It Gets Better" is a national project that supports the Lesbian, Gay, Bisexual, and transgender community.  Recently here at Monmouth University "It Gets Better" was brought to the university's attention and presented at the 11th annual Global Understanding Convention.
The Global Understanding convention is an event that takes place at Monmouth every year.  This year's theme was Freedom, Sustainability, and Security: Creating Interconnected and Inclusive communities.  The primary goal of the Global Understanding Convention is to engage the community in a sense of understanding communication and social bond between human beings.  It is an opportunity for the faculty, administrators, and students to show their knowledge and commitment to global understanding.
Different events took place during the convention allowing students and the public to become involved with a range of different topics and issues that the community could relate to.  One impressive panel was the "It Gets Better Project".  A group of seniors came together and created a very informative presentation describing the "It Gets Better Project".  One of the involved seniors Olivia Salata described the presentation as, "an opportunity to involve the students getting the word out to victims that it does get better, I think overall our project was a success'.
The goal of "It Gets Better" is to prevent suicide among lesbian, gay, bisexual, or transgender teens by having other people in their situation post videos expressing their understanding and support.  It is a channel that holds a collection of videos from others in the LGBT community who are sharing their story, their struggles throughout high school, dealing with bullying and how they could move forward to live a happy and successful life.  The project was started by a gay himself Dan Savage with his partner back in 2010.  Savage wanted to help the young LGBT community and let them know that "it gets better".  The Monmouth students shared this information at the event and also contributed to the "It Gets Better Project" by producing their very own video to uplift the LGBT community.  The video was posted on YouTube and presented at the event, the video involved a number of faculty, administrators, students and athletes at Monmouth University letting fellow students and others know that "it gets better".   Check out the video!