West Long Branch, N.J. (The Verge) – May will be here before we even realize it, and that means that many of us are either awaiting graduation, or still looking forward to a few more semesters of classes before being finished with the undergrad level. The question now is: What are we supposed to do once we get our degree? While the lucky few have jobs lined up already, others are desperately searching, sending out stacks of resumes, cover letters, and polishing portfolios. Since the job market is still not ideal, another alternative after graduation may be to attend graduate school.
Monmouth University has a Corporate and Public Communication Graduate Program that could very well suit your needs. If you are interested in graduate studies, it is important to weigh the pros and cons of difference schools and programs before making a decision. There are also a number of benefits to attending graduate school in general.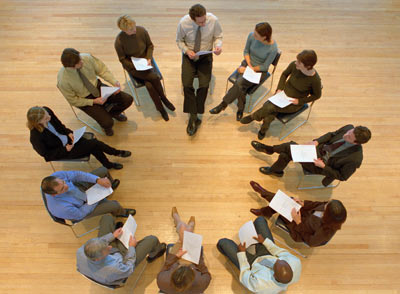 I attended a seminar for the graduate program at Monmouth on April 25th, which featured communication professors, Dr. Sheila McAllister and Matthew Harmon. The information session was extremely helpful, and I was able to obtain a great deal of information about the program. One of the most memorable things I took away from the session was the advice of Dr. McAllister when she stated, "A bachelor's degree isn't going to cut it anymore." Of course, she's not referring to everyone, but she is emphasizing that having a bachelor's degree just isn't as special as it used to be. With so many young people graduating college, it is becoming harder to stand out. One way to separate yourself from the masses is to further your education. Dr. McAllister also explained that there are a number of companies that will only hire if the applicant has a master's degree. It gives you the edge over the other thousands of people hiring who only have an undergraduate degree.
Harmon and McAllister stressed that graduate school is not easy. Actually, it can be so hard, that sometimes you will want to give up. It's not meant to be easy, which is why it is so impressive when you do finally attain a master's degree. Not only will it help you climb the corporate ladder, but it will also give you insight and experience that you just couldn't attain at the undergraduate level.
There are a number of ways to approach graduate school. Some people like to take many classes per semester, with three classes being considered full time at the graduate level. Others choose to work during graduate school and only take one or two classes per semester, or "plucking away" at the degree, as Professor Harmon worded it.
There are some requirements for undergrads to get into the graduate program at Monmouth. First, you have to apply. You also need to have a 2.75 overall GPA, a 3.0 major GPA, a resume, two letters of recommendation, and you must take the GRE's.
The deadline to apply for graduate school for the fall is July 15, so if you are struggling to decide what you want to do after you graduate, you still have time to apply to graduate school. It can't hurt you. Furthering your education is a rewarding experience, and it will only benefit you in the future.
You can find out more information about the graduate program here.