(The Verge)-We are now descending upon the quintessential week in New York City which begins the season of Silver Bells, Santa Claus, and Holiday Shopping. There is probably no place in the world like Christmastime in New York. With so many holiday attractions, if you aren't a Grinch, there is no better time to experience all that NYC has to offer than late November to the end of December.
The holiday themed activities in NYC are nearly endless, including the lighting of the tree in Rockefeller Center, Ice Skating, The Radio City Music Hall Christmas Spectacular and so much more. However if you'd like to save your cash for all that holiday shopping creeping upon us and experience something for free, let your eyes and mind be dazzled, and go for a stroll to check out all the famed holiday windows on NYC's Fifth Avenue.
For years past the holidays have meant that the high-end and, acclaimed signature department stores of Fifth Avenue would construct the most magical and beautiful displays in hopes that it would attract passerby's to come in and shop. Now, the windows are more of a spectacle themselves, with New Yorkers and tourists anticipating their reveal every year.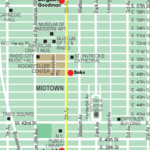 If you are interested in fashion, design, creativity or just feeling the holiday spirit, now is a great time to venture into the city and be amazed by the holiday decoration. While viewing the windows during the day is fine, the windows really come to life when the sun goes down and the lights and special effects begin.
While Macy's, Bloomingdales and Lord and Taylor released their windows this past week, most other stores reveal their windows on Monday November 19th and Thanksgiving break falling on the same week, this is a great time for M.U. students to take a trip into the city and kick off the holiday season.
The windows which are known to be most impressive are those of Barney's, Bloomingdale's, Bergdorf's, Macy's and Saks.  However even the smaller designer stores (such as Louis Vuitton, Henri Bendel and Fendi) participate and usually end up creating wild and imaginative displays, capable of competing with the big dogs.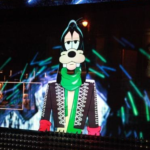 This year Barney's holiday window is called "Electric Holiday" in which Disney has gone haute cuotor in five, "moving art" short films displayed in the windows. Celebrity cameos in the films include numerous fashion industry staples, Lady Gaga, model Naomi Campbell and more.
Other themes include Sak's "The Snowflake & The Yeti", Macy's the story of Virginia the little girl who believed in Santa Claus, and Bloomingdale's Cirque du Solelil themed window.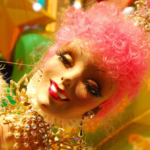 Henri Bendel and Bergdorf's chose to do period themed windows with Bendel's "Deco the Halls" being drawn from the 1920s and Bergdorf's theme of 20's and 30's jazz.
Regardless of their themes, each window is sure to amaze with incredible attention to detail and ambition to amaze. In fact, many of the stores start planning and executing their windows a year in advance.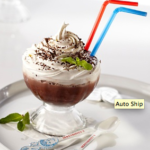 After strolling down Fifth taking in the mezmerizing windows, what could be better than a hot chocolate?! Probably nothing. Thats why ending your night at Serendipity 3 for their signature hot-chocholate-amazingness is the only way to do it!
Just a few avenues over from Fifth at 225 East 60th Street, they are known for their frozen hot chocolate, after a chilly night out on the streets the restaurants "Serendipitous Hot Chocolate" (topped with whipped cream, grated valley orange, cinnamon, shaved French chocolate) will definitely hit the stop. And for $6, after a trip costing little to no money, its more than worth it.


The Holidays, hot chocolate and NYC, no better combination this time of year!